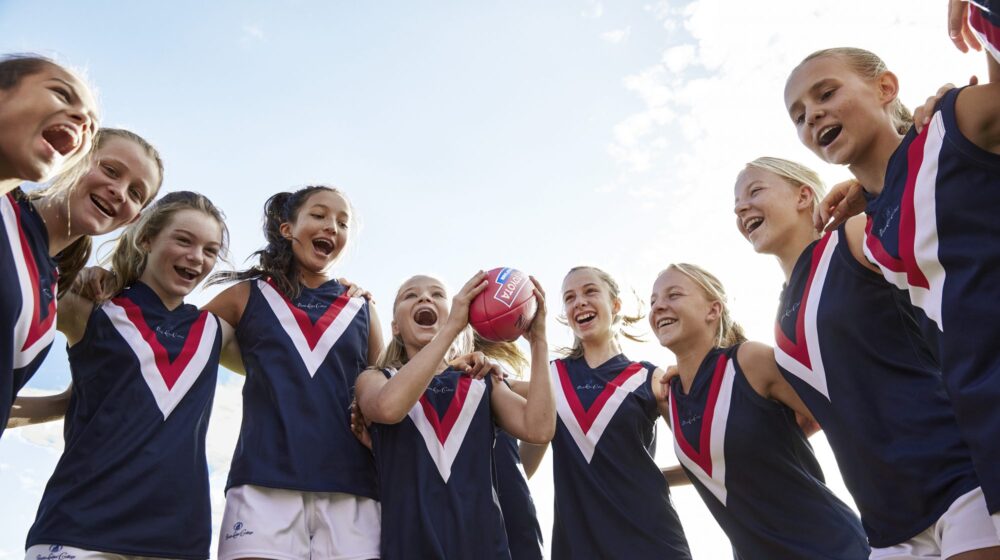 Head of Coaching and Performance
The role
Empowering girls of all ages and championing women in sport is at the essence of what drives our Sports department, and we are proud to be known as a leader in the industry. With some exciting movement, we have the opportunity for a passionate and experienced individual to join the Sport Senior Management team as the Head of Coaching and Performance on a full-time permanent basis from the start of 2023.
Bringing an experienced background in sports performance, coaching, PDHPE teaching, or similar, you will help shape this newly re-designed role to lead our high standards of sports coaching and quality programs, with an emphasis on driving an increase in sports participation within the College. With a team of 10 Head Coaches and over 300 coaching staff, you will create close relationships to drive development and achieve shared goals. Bringing your tactical mind and operational understanding, you will plan and shape programs with the aim of improving performance for students of all ages, abilities and aspirations. Compilation and analysis of participation data, as well as creation and implementation of strategies to improve the sports experience for students and coaches, will be an important aspect of this role. Your strong relationship building and communication skills, will help you to be an effective point of contact to many key stakeholders and assist in workforce planning, recruitment, and onboarding of new coaches to the College.
As someone wanting the next step in your sports leadership career, you'll be integral to the achievement of all teams, no matter what sport, and be a part of a strong, supportive, and innovative department who will champion your successes at every step of the way.
Our kind of team member
You will display the following skills and attributes:
Holding tertiary qualifications in Sports Science, Sports Coaching, Physical Education or equivalent relevant experience.
Experience in working in education or within a school context would be highly regarded.
Knowledge and understanding of IGSA and ISPHA programming.
Technically savvy and a competence in using the MS Suite and Google applications. Experience in using Clipboard or similar time and attendance management systems would be highly advantageous.
Strong administrative, leadership and organisational skills.
Excellent communication and relationship management abilities.
Demonstrated commitment to continuous improvement.
Your kind of workplace
Pymble people are at the heart of what the College offers its students. That's why every teacher, operational and co-curricular staff member is valued for being the person they are, for the quality of their work, for their diverse contribution and for their wins – big and small. We express our appreciation in many ways, including through recognition programs, story sharing, celebrations, feedback and competitive remuneration.
We treasure our caring, collegiate community, which Pymble people often refer to as the 'Pymble family'. We also appreciate that our family is not the only one in the lives of Pymble people, so we 'walk the talk' when it comes to supporting work-life balance, providing family benefits and contributing to community connections.
Your kind of benefits
We offer a range of benefits, including:
mentoring groups and professional development support
access to our Aquatic and Fitness Centre, with free Yoga and Pilates classes
daily morning tea
discounted school fees (where applicable)
a dedicated Staff Wellbeing team and regular social events, and
easy access with close public transport and onsite or nearby (street) parking.
We also provide a wide range of opportunities for Pymble people to grow personally and professionally, including through growth strategies, training and professional development, career progression, access to technology and resources, and health and wellbeing opportunities.
Our kind of process
Please submit your application via the form below. Our process normally involves 2 rounds of interviews and reference checks.
The successful candidate must have a Working with Children Check clearance prior to engagement.
Pymble Ladies' College is an Equal Opportunity Employer. We are committed to creating a workforce which represents the diverse society in which we live. Aboriginal and Torres Strait Islander people are encouraged to apply.
We acknowledge the Durramurragal people as the traditional custodians of the land on which our College is built. We pay respect to elders past, present and future recognising the continuation of cultural, spiritual and educational practices of Aboriginal and Torres Strait Islander peoples.
APPLICATIONS CLOSE 3.00PM WEDNESDAY 12 OCTOBER 2022.
Please note that applications will be reviewed as they are received, and interviews may occur prior to the closing date.