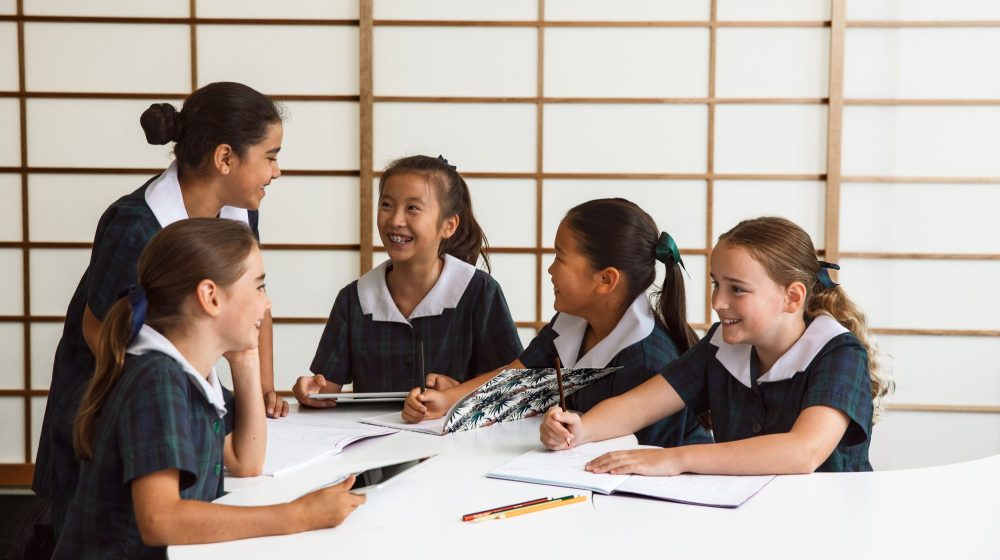 Language Arts Coaches
The role
A talent pool is being established for those who are passionate about public speaking, debating, current events, news, Model UN and Mock Courts, to join our Language Arts team as a Casual Coach.
You will provide age, style and skill appropriate lessons, in accordance with the Language Arts program, to enrich our students and help them achieve their goals of being global citizens with an awareness of the world around them. Encouraging them to explore all forms of media and helping them to gain confidence in speaking in front of a crowd, you will be rewarded with a fulfilling position in a supportive team and be a part of an award-winning program.
If you have a background in debating, law, public speaking or communications, you will be enriched in assisting our students to benefit from your expertise, as you lead them to success through competitions and personal projects.
The Language Arts program runs across the school week, with shifts in the afternoons from 3.30pm. Saturday competitions offer work across some weekends.
Our kind of team member
You will display the following skills and attributes:
A willingness to support the ethos and values of the College.
Previous experience in debating, law, media, communications, public speaking or similar.
The ability to communicate and encourage school-aged children
Current CPR and first aid qualifications, or willingness to obtain these.
Your kind of workplace
Pymble people are at the heart of what the College offers its students. That's why every teacher, operational and co-curricular staff member is valued for being the person they are, for the quality of their work, for their diverse contribution and for their wins – big and small. We express our appreciation in many ways, including through recognition programs, story sharing, celebrations, feedback and competitive remuneration.
We treasure our caring, collegiate community, which Pymble people often refer to as the 'Pymble family'. We also appreciate that our family is not the only one in the lives of Pymble people, so we 'walk the talk' when it comes to supporting work-life balance, providing family benefits and contributing to community connections.
Your kind of benefits
Our commencing hourly rate for instructors is $50.00 per hour, plus superannuation and loading. Penalties and overtime are available where applicable.
We offer a range of other benefits, including:
easy access with close public transport and onsite or nearby (street) parking.
In house training support
Dedicated and fun team environment
We also provide a wide range of opportunities for Pymble people to grow personally and professionally, including through growth strategies, training and professional development, career progression, access to technology and resources, and health and wellbeing opportunities.
Our kind of process
Please submit your application via the form below. Our process normally involves 2 rounds of interviews and reference checks.
The successful candidate must have a Working with Children Check clearance prior to engagement.
Pymble Ladies' College is an Equal Opportunity Employer. We are committed to creating a workforce which represents the diverse society in which we live. Aboriginal and Torres Strait Islander people are encouraged to apply.
We acknowledge the Durramurragal people as the traditional custodians of the land on which our College is built. We pay respect to elders past, present and future recognising the continuation of cultural, spiritual and educational practices of Aboriginal and Torres Strait Islander peoples.
Please note that applications will be reviewed as they are received, and applicants will be contacted in the event that a position is available in the team.