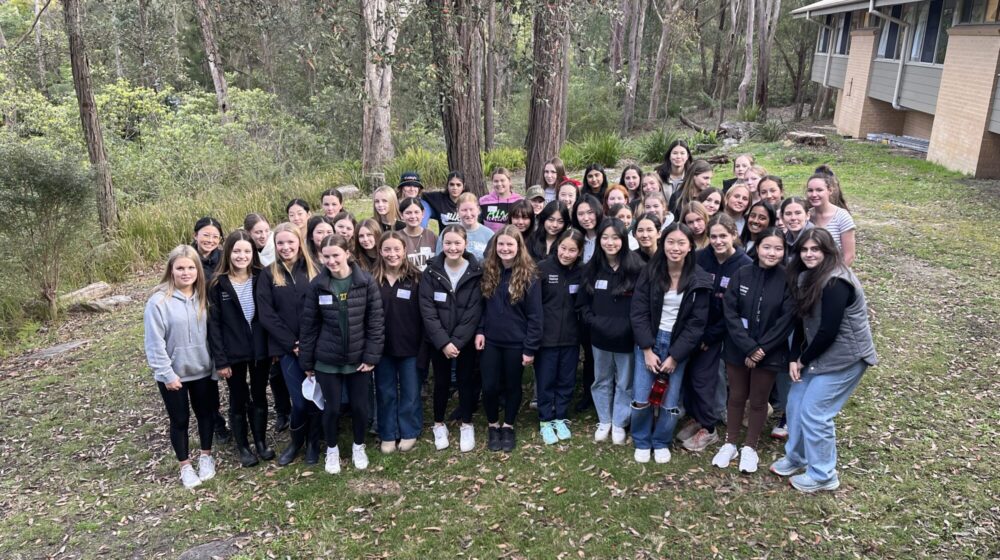 Outdoor Education Program Coordinator
The role
Empowering girls of all ages and equipping young women to be curious, courageous, and face challenges head on is at the heart of Pymble's Outdoor Education programs. We are an industry leader, designing and delivering best practice outdoor education programs for girls throughout years K-12.
Based predominately at our Pymble and Vision Valley campuses, with a significant field work component, the role of Outdoor Education Program Coordinator is responsible for supporting our Outdoor Educators with planning and in-field program coordination. We are seeking a collaborative, adventurous, and flexible administrator who is capable of supporting the team with planning and coordinating the full continuum of our Outdoor Education programs, as well as participating in programs in a group leader and activity specialist capacity.
Brining a genuine love of the outdoors, passion for adventure, and experience in planning and organising camps, residential programs, and expeditions, you will help the team deliver coordinated, seamless, and high-quality programs. You will have exceptional planning and organising skills, with the ability to problem solve on the go and communicate requirements clearly and concisely across program stakeholders. Your strong relationship building and communication skills, will help you to be an effective go to person for all Outdoor Education program planning processes.
In addition, your in-field coordination responsibilities will see you join students on camps, expeditions and/or, with appropriate experience or qualifications in activities such as canoeing, kayaking, bushwalking, rock climbing, mountain biking, high and low ropes or similar adventure based outdoor activities – take on program or activity leadership.
Our kind of team member
You will display the following skills and capabilities:
Knowledge of current best practice in the Outdoor Education industry
Exceptional planning, organising and time management skills, with high levels of attention to detail
At least 5 years prior administration experience, including preparing program briefings and communications for stakeholders
A collaborative, flexible and adventurous style, with outstanding interpersonal skills
Demonstrated ability to solve problems, think creatively, and resolve conflict
Prior experience (and relevant qualifications) to lead programs and/or activities as part of our program offering
Willingness to support weekend, school holiday, and offsite/interstate and remote programs as required
Your kind of workplace
Pymble people are at the heart of what the College offers its students. That's why every teacher, operational and co-curricular staff member is valued for being the person they are, for the quality of their work, for their diverse contribution and for their wins – big and small. We express our appreciation in many ways, including through recognition programs, story sharing, celebrations, feedback and competitive remuneration.
We treasure our caring, collegiate community, which Pymble people often refer to as the 'Pymble family'. We also appreciate that our family is not the only one in the lives of Pymble people, so we 'walk the talk' when it comes to supporting work-life balance, providing family benefits and contributing to community connections.
Your kind of benefits
We offer a range of benefits, including:
mentoring groups and professional development support
access to our Aquatic and Fitness Centre, with free Yoga and Pilates classes
daily morning tea and onsite cafes
discounted school fees (where applicable)
a dedicated Staff Wellbeing team and regular social events, and
easy access with close public transport and onsite or nearby (street) parking.
We also provide a wide range of opportunities for Pymble people to grow personally and professionally, including through growth strategies, training and professional development, career progression, access to technology and resources, and health and wellbeing opportunities.
Our kind of process
To learn more about this position, the calibre of person we are seeking to appoint, what makes Pymble an excellent place to work and continue your journey of professional growth, please use the form below to apply.
Successful candidates must provide a Working with Children Check.
Pymble Ladies' College is an Equal Opportunity Employer. We are committed to creating a workforce which represents the diverse society in which we live. Aboriginal and Torres Strait Islander people are encouraged to apply.
We acknowledge the Durramurragal people as the traditional custodians of the land on which our College is built. We pay respect to elders past, present and future recognising the continuation of cultural, spiritual and educational practices of Aboriginal and Torres Strait Islander peoples.
Applications close 3.00 pm Friday 2 DECEMBER 2022
Please note that applications will be reviewed as they are received, and interviews may occur prior to the closing date.