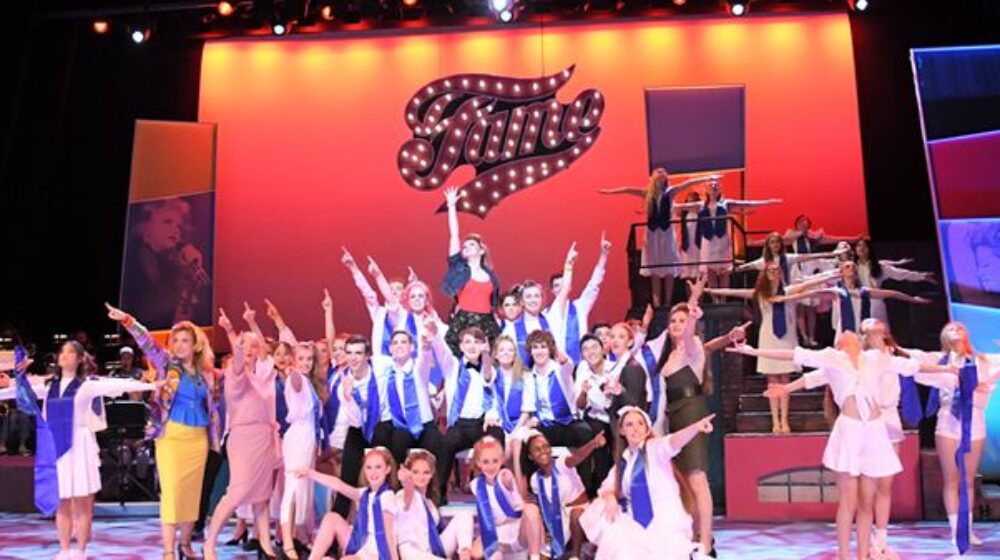 Theatre Technician
The role
Our onsite, world class Theatre sits 700 people and runs multiple full-scale productions every year, from musicals to concerts to conferences and beyond. We are on the search for a passionate and proactive Theatre Technician to join our team on a full-time permanent basis from 2023.
As an experienced technician, you will be confident in running with all aspects of backstage life, including providing lighting, audio, staging, AV and admin support. You will bring a calm, can-do attitude and be able to think on your feet to ensure the 'show goes on'. With a focus on safety, you will work with regard to WHS and risk management. As a genuine theatre all-rounder, you will need to be physically fit to assist with staging and venue maintenance. The role is highly collaborative, with a focus on providing the best service possible.
The hours for this role do require flexibility with evening and weekend work as required.
Our kind of team member
You will display the following skills and attributes:
Willingness to support the ethos and values of the College.
Always striving towards best practice in theatre production and the provision of services to all users.
Demonstrated experience in one of the following theatre disciplines: lighting, audio, AV or staging, specifically providing support for performances and presentations.
Experience in operating and maintaining staging elements, as well as providing technical administrative support including risk assessments, production scheduling and reporting.
Demonstrated ability to work both collaboratively in a team and independently.
Excellent communication and interpersonal skills to develop and sustain effective working relationships.
Flexibility to deal with changing circumstances in a calm and efficient manner.
Strong ability to work in a fast-paced production environment.
General experience with power tools.
Strong customer service skills.
Demonstrated competency with information technology including Microsoft office suite, Pro Tools or other digital audio workstations.
Good understanding of Work Health and Safety principles and legislation in the context of a school and performance environment.
EWP licence, Working at Heights, Riggers Ticket or willingness to obtain.
Your kind of workplace
Pymble people are at the heart of what the College offers its students. That's why every teacher, operational and co-curricular staff member is valued for being the person they are, for the quality of their work, for their diverse contribution and for their wins – big and small. We express our appreciation in many ways, including through recognition programs, story sharing, celebrations, feedback and competitive remuneration.
We treasure our caring, collegiate community, which Pymble people often refer to as the 'Pymble family'. We also appreciate that our family is not the only one in the lives of Pymble people, so we 'walk the talk' when it comes to supporting work-life balance, providing family benefits and contributing to community connections.
Your kind of benefits
The salary for this role will be $76,000 per annum pro rata, plus superannuation.
We offer a range of other benefits, including:
mentoring groups and professional development support
access to our Aquatic and Fitness Centre, with free Yoga and Pilates classes
daily morning tea
discounted school fees (where applicable)
a dedicated Staff Wellbeing team and regular social events, and
easy access with close public transport and onsite or nearby (street) parking.
We also provide a wide range of opportunities for Pymble people to grow personally and professionally, including through growth strategies, training and professional development, career progression, access to technology and resources, and health and wellbeing opportunities.
Our kind of process
Please submit your application via the form below. Our process normally involves 2 rounds of interviews and reference checks.
The successful candidate must have a Working with Children Check clearance prior to engagement.
Pymble Ladies' College is an Equal Opportunity Employer. We are committed to creating a workforce which represents the diverse society in which we live. Aboriginal and Torres Strait Islander people are encouraged to apply.
We acknowledge the Durramurragal as the traditional custodians of the land on which our College is built. We pay respect to elders past, present and future recognising the continuation of cultural, spiritual and educational practices of Aboriginal and Torres Strait Islander peoples.
APPLICATIONS CLOSE 3.00PM THURSDAY 9 FEBRUARY 2023.
Please note that applications will be reviewed as they are received, and interviews may occur prior to the closing date.