10 years of making a difference in Indigenous education
Wednesday 17 May, 2017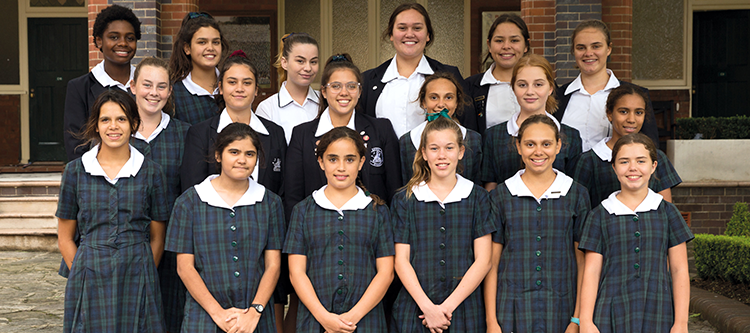 Ten years ago, Pymble Ladies' College made the decision that Indigenous Education mattered to the College community.
Pymble's Indigenous Scholarship Program was launched in 2007, based on a vision for Indigenous and non-Indigenous students to be educated side-by-side and to stand together as future leaders of community and country. The program provides Leadership and Performance Scholarships for promising Indigenous girls in remote and regional Australian areas.
Currently, 18 Indigenous Scholarship holders are enrolled at Pymble and 14 girls in total have graduated from the program, including several who have gone on to university and one who is currently studying medicine. The program is run in partnership with the Australian Indigenous Education Foundation (AIEF).
This year marks 10 years of our successful Indigenous Scholarship Program and to celebrate this milestone Pymble will host a formal 10th Anniversary Dinner on Friday 16 June. The event will be attended by: our ex-student Scholars; Indigenous Scholarship Program Patron, Evonne Goolagong Cawley MBE AO; Master of Ceremonies Ray Martin; ex-AFL footballer Adam Goodes and singer Christine Anu, who will also perform exclusively for guests. The evening aims to raise the profile of the program as well as funding to extend the Indigenous Scholarship Program opportunity to more girls.
"Research tells us that Indigenous students who complete secondary school are more likely to undergo further study," said Principal Mrs Vicki Waters.
"Equally importantly, those who have completed secondary and higher education are more likely to encourage their family to do the same – therefore the benefits flow from one generation to another.
"A personalised and balanced education that readies all of our students for the future is our goal, and we invite you to play a part in extending this gift to deserving girls within the Indigenous Australian community."
To find out more about attending and supporting the Pymble Ladies' College 10th Anniversary Celebration Dinner, please click here.