A Win at the Rafael Nadal Masters
Wednesday 12 February, 2020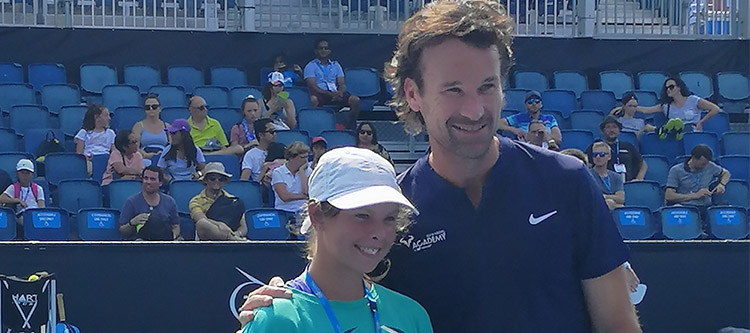 We have had an exciting start to the year with Ashlee Narker, Year 9, winning the Under 14 Rafael Nadal Masters Event in Melbourne. The event ran from Tuesday 14 to Saturday 18 January at the Australian Open in Melbourne Park and the winners' trophies were presented by former number one Spanish tennis player, Carlos Moya.
The competition for this event was tough with one player in each age group from each state being selected to participate. The winner was awarded an all-expenses paid trip to Majorca, Spain to train at the Rafael Nadal Academy.
Ashlee won her final against a player ranked 254th in Australia and will be off to Spain in May. A fantastic opportunity for her to further develop her tennis game. Well done Ashlee!
On another note, we are excited to share that our Head Tennis Coach, Ms Christina Horiatopoulous, has been selected for the Tennis Australia Level 3 High Performance Coaching Certificate alongside Alicia Molik and Casey Dellacqua. Twelve coaches are chosen nationwide every two years to participate in this two-year course. The criteria for selection are based on highest world ranking as well as coaching and tournament experience.
An exciting year lies ahead for Pymble Tennis!