Art exhibition showcases Pymble artists
Thursday 6 December, 2018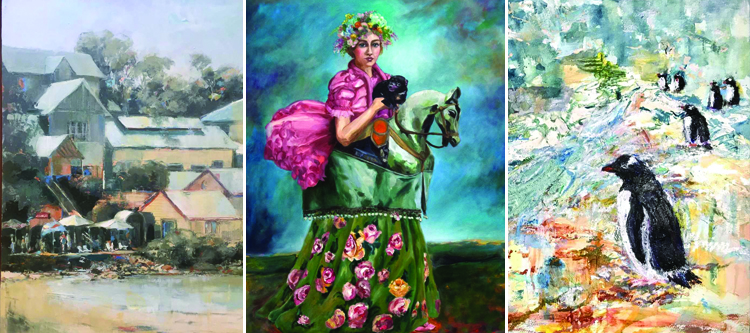 Members of Pymble Ladies' College artistic Alumni will be showcasing their creative talents at the College's annual AlumNOW2019 exhibition and sale of fine arts which opens to the general public in February.
The exhibition, which runs from Monday 11 February to Saturday 16 February, includes oil paintings, water colours, sculpture, photography, ceramics and jewellery – all of which have been created by ex-students of the College.
Some of the known local artists – and former Pymble girls – exhibiting include: Cathy Shugg (1980), Donna Ravenscroft (1969), Pennie Pomroy (1997), Sue Sharpe (1964), Clare Brodie (1986) and Philippa Graham (1969). All of the works in the exhibition will be available for purchase.
This is the second time the College has hosted the event, which is organised by the Ex-Students' Union.
Held in the College's Main Hall, everyone is warmly invited to attend opening night on Wednesday 13 February, from 6.00pm to 8.00pm. Bookings are essential. The event will be hosted by special guest and Pymble old girl – the author and ABC Radio Sydney presenter, Sarah Macdonald (1983).
Click below to book your tickets for opening night. Entry at all other times is free.
AlumNOW2019
Wednesday 13 February: Opening Night 6.00pm to 8.00pm; RSVP essential.
Monday 11 and Tuesday 12 February: Open to students only.
Thursday 14 and Friday 15 February: Open to the general public (free entry); 10.00am to 1.00pm.
Saturday 16 February: Open to the general public (free entry); 9.00am to 12.00pm.