Year 10 get a taste of the business world
Wednesday 26 November, 2014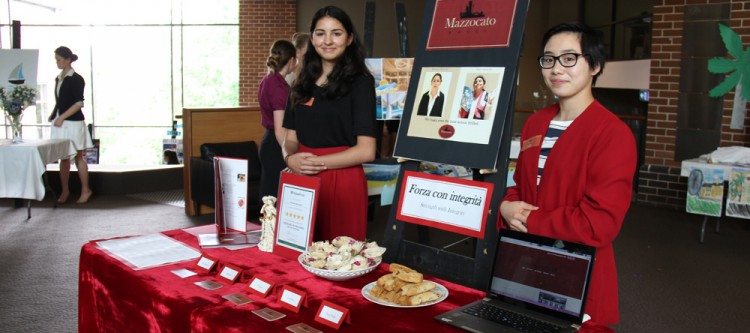 Over the past week our Year 10 students participated in the Australian Business Week (ABW) program. The program gives students a real taste of the business world as they develop reports, presentations and video commercials for their conceptual businesses.
Guest speakers from Southern Cross University, UTS, Fox, Quest,  Yummia, Cozero and Capacity HQ shared their knowledge and expertise with students throughout the week. Members of the Pymble community also donated their time to assist the students in operating their businesses.
A trade display was held on Tuesday 25 November giving students an opportunity to showcase their flair for the business world, particularly in the design, concept, marketing and operation of luxury hotels.