B Kinder Day
Tuesday 30 June, 2020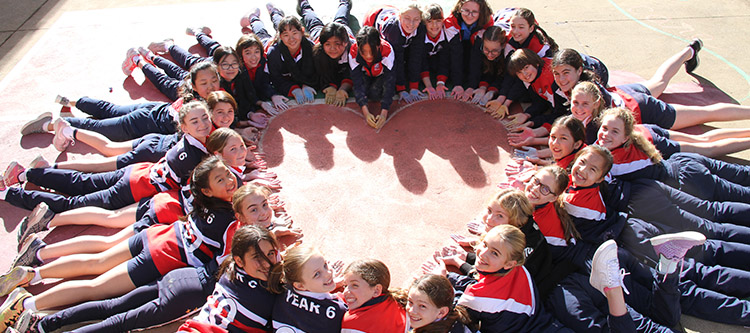 We celebrated B Kinder Day in the last week of Term 2 in the Junior School. We are working with the B Kinder Foundation to continue the vision of Billie Kinder, a 12-year-old girl who tragically lost her life in a riding accident in 2016. Our Junior School vision of the ways we can demonstrate kindness aligns with Billie's mission to bring hope and happiness to the world through acts of kindness.
Our girls created our inaugural Junior School Indigenous garden, wrote cards of gratitude to members of the community and created powerful positive messages in chalk on the pathways throughout the College.
The Year 3 girls were delighted with the pass-the-parcel and the hearts and key rings created for them by the Year 6 girls. Their delight in playing this traditional game filled the classrooms at the start of the day.
Our kindness vision also creates space for our girls to think creatively and build connections with their learning within the classroom. Year 3 has been exploring lifecycles and as part of their investigation into bees, they planted bee attracting flowers and worked collaboratively to design and make bee hotels. The experience of planting the garden and making the bee hotels brings their learning to life.
As the famous quote attributed to Benjamin Franklin states: "Tell me and I forget. Teach me and I remember. Involve me and I learn."