Boarders Love It
Monday 17 February, 2020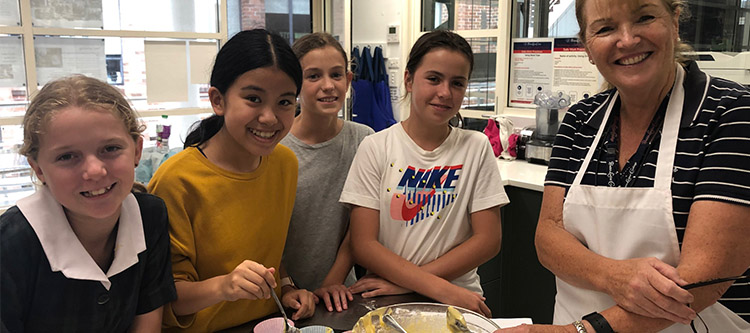 Last week we officially launched our Boarders Term 1 'Love It' program. Many of our girls come from distant locations and providing opportunities for them to have fun, feel engaged and to get the most out of the Sydney experience is an important part of our Boarding program.
Boarders Get Baking is a popular component of the program. Every Friday the girls have the opportunity to join our very own domestic goddess, Mrs Wiedemann, in our Food Technology room for an afternoon of relaxed cooking. Cupcakes were on the menu this week and the girls had great fun making, decorating and eating their beautiful creations.
Ice skating was the perfect choice for Sunday. While the weather outside was dreadful, the girls thoroughly enjoyed the arctic environment of the Macquarie Ice Skating rink. Rounding the day off with some quality shopping time was the perfect end to the day. Special thanks to our Assistant House Supervisor, Claudia Fulford, for taking the girls on this mini adventure.