Cadet program marches ahead
Wednesday 13 September, 2017
In 2017, the Pymble Ladies' College Cadet Unit (PLCCU) was formally ratified by the Australian Army, making it the first all-female Australian Army School-Based Cadet Unit in the Commonwealth of Australia.
Open to girls from Years 8 to 12 as part of Pymble's Co-curricular Program, the PLCCU offers students an exciting, challenging and rewarding experience.
"Involvement in Cadets promotes self-reliance, self-esteem and self-discipline, while helping students develop a broad range of skills, including leadership, teamwork and project management," says College Head of Activities and Unit Administration Commander, Mr Stuart Clark.
"Involvement equips young people to be better citizens, develops work and life skills and provides excellent employability attributes."
Key activities of the program include:
Weekly training
Overnight bivouac camp
Annual field exercise
Promotion courses
Ceremonial parades
Five of the inaugural Cadets recently attended the Knox Grammar School Cadet Unit Senior Leaders Course and have since gained the rank of Sergeant. These cadets are now charged with leading the Cadet Unit. Each has a specialised role, with Cadet Muralietharan holding the top job of head Cadet in the rank of Company Sergeant Major.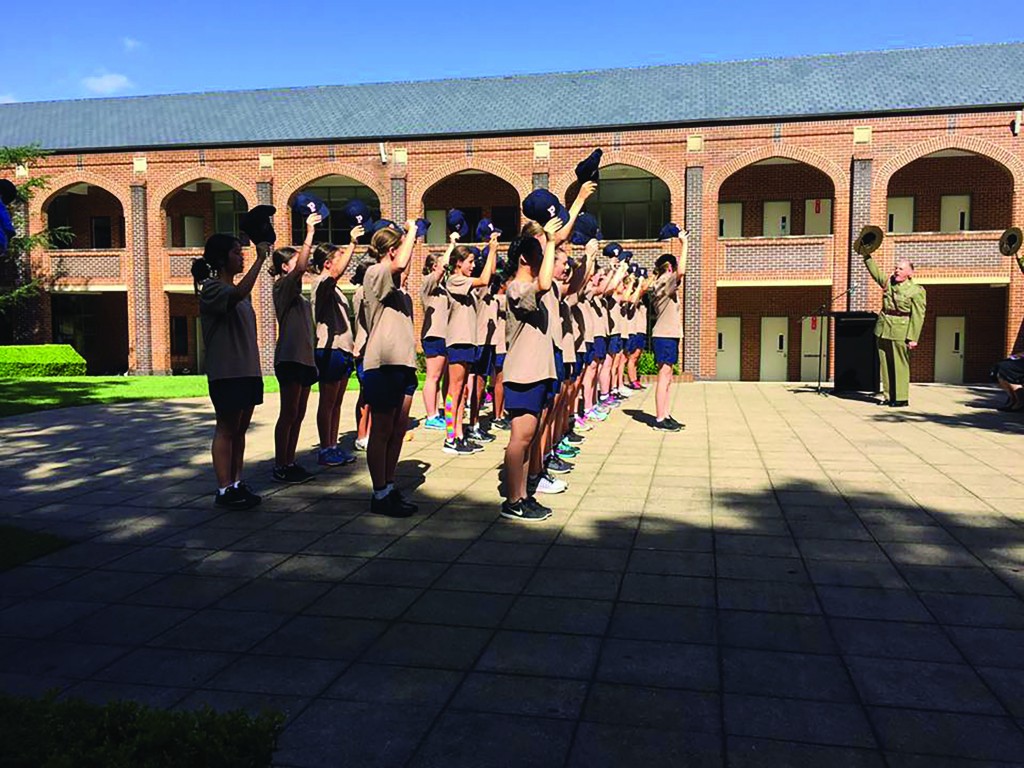 Keen for your daughter to join this unique and elite unit? The unit will intake recruits from Years 8 and 9 from Wednesday 20 September through to Wednesday 4 October via the MyPymble  Co-Curricular Activities page.