Calling artist submissions for alumNOW2019
Tuesday 27 November, 2018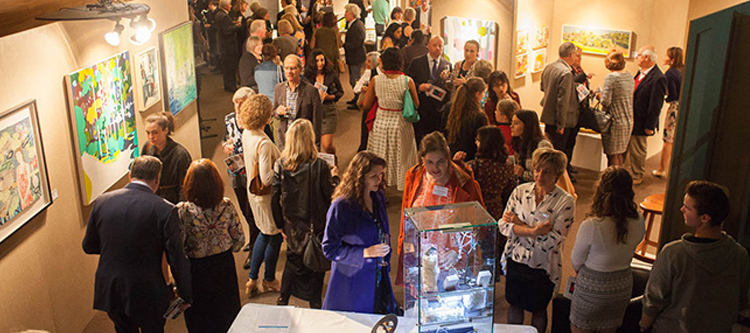 The alumNOW2019 exhibition will be held in the Main School Hall at Pymble Ladies' College from Monday 11 February to Saturday 16 February.
Please register your interest by Friday 7 December 2018.
How to register your interest:
Fill in the Artist Registration Form, found by clicking on the following link: ARTIST REGISTRATION FORM.
Register each artwork (maximum three per artist) by filling in an Artwork Registration Form for each artwork, found by clicking on the following link: ARTWORK REGISTRATION FORM. If you are exhibiting jewellery, please provide your own schedule of pieces and price by email to g.rossedwards@gmail.com
You will be notified by 14 December which of your works have been accepted to be displayed in alumNOW2019.
Do you need help with registering?
If you have any questions or if you need help with registering or providing high-quality images of your work, please feel free to contact Event Co-organiser, Gill Ross-Edwards (g.rossedwards@gmail.com or 0401 287 045), or Pymble's Alumni Relations Manager, Katrina Corcoran (kcorcoran@pymblelc.nsw.edu.au or 0298 557 304).
Delivery and collection of artwork
All artwork needs to be delivered to the Main School Hall on Saturday 9 February between 11.00am and 2.00pm.
Designated parking places will be available around the flagpole lawn for ease of delivery.
All unsold artwork must be collected on Saturday 16 February between 12:00pm and 2:00pm.
You will be notified by phone if all your artwork has been sold.
Terms on which you display
All artwork sold will be subject to a 30 per cent commission to the Pymble Ladies' College Ex-students' Union (ESU). Following the conclusion of the exhibition all artists who have sold works will receive payment from the ESU via direct deposit.
Please ensure you have read the terms and conditions listed in the artist registration form and agreed to them.
We look forward to your involvement in the exhibition.