Caught Out!
Tuesday 18 June, 2019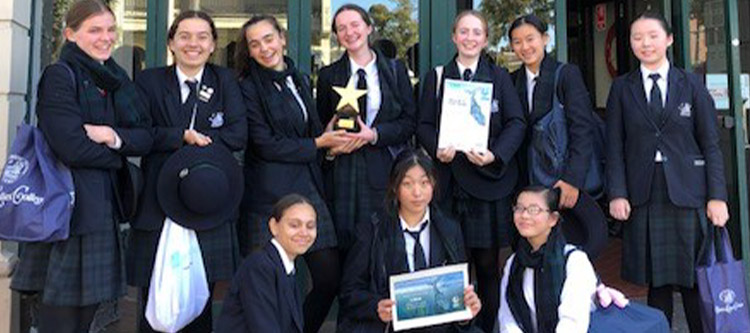 Congratulations to the Year 10 German class who won the NSW Senior Division of the Goethe Institut German School Film Festival for their production of a film in German on the theme 'Exploring a Sustainable Future'. Their three-minute film, entitled 'Erwischt!' (Caught Out!), explored how we should protect the environment and preserve our natural resources for the future of the planet. It depicted the students in the school environment being 'caught out' doing the wrong thing – not sorting rubbish into recyclable bins, not using re-useable cups, not turning the fans/lights out when exiting a room, not closing windows and not walking home from school, – but instead having the boarders use the buggy to get around! Luckily our acting 'teacher' in the film was able to put the students and their actions right!
This is the sixth year that a Year 10 German class has produced a film for this annual festival, open to schools in NSW, ACT , NT and QLD, and has been successful.
The film was showcased at the Chauvel Cinema in Paddington last week. A trophy and a cheque of $300 for the support and promotion of German at the College were received.