Charlotte's amazing journey to the HSC
Friday 22 December, 2017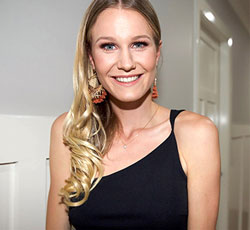 Four years ago when she enrolled in Year 9 at Pymble, Charlotte Gardner's self-esteem was low and she was struggling with a learning disorder and a mental health issue. With the support of her teachers and counsellors, Charlotte overcame these hurdles and built herself back up to enter Year 11 on a modified program of nine units, although determined to leave at the end of that year.
Encouraged by her support team at Pymble, Charlotte committed to the challenge of taking on 12 units to achieve the NSW Record of School Achievement (RoSA) for students who leave school before receiving their Higher School Certificate.
Charlotte took her learning journey one small step at a time, turning up on bad days and continuing to try her hardest, even when things weren't going her way. Slowly, the gains became more frequent and spurred her on to complete her HSC in 2017, achieving second place in her Standard English class and an ATAR of 84.1. She also gained early entry into the International College of Management, Sydney, and Design Honours at UNSW.
" We are so proud of Charlotte for showing such determination and resilience to achieve this incredible transformation," says Acting Head of Senior School, Mrs Andrea Pryor. "More importantly, we are thrilled that she has gained back her pride and self-respect, as a capable and confident learner and as a unique and valued individual with a bright future ahead."