College Uniform Shop Reopens
Thursday 30 April, 2020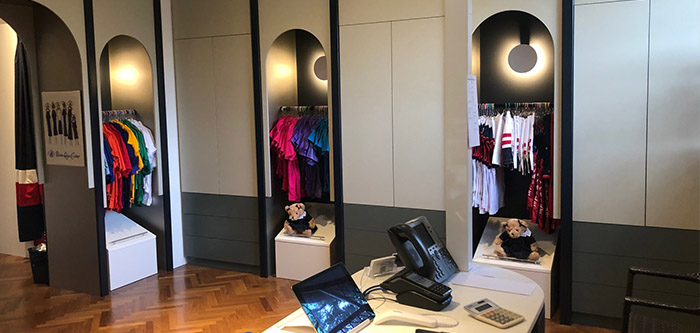 The College Uniform Shop has reopened. Starting from Monday 18 May the Shop will be open each weekday from 10.30am – 4.30pm by APPOINTMENT ONLY.
Appointments will be available for one family at a time from 10.30am. Girls are also able to come in if they need to purchase anything.
To make an appointment please contact the Shop on +61 2 9855 7744.
You may also place an order by phone or email on the number above or at collegeshop@pymblelc.nsw.edu.au. Payment for phone and email orders must be made before the item is collected from the College. The collection point for items purchased is via Facilities at Gate 3 between 2.30-3.30pm or from 7.00am the following day.
For any questions, please call our College Shop Manager, Mrs Jan Stewart, on +61 2 9855 7744.
Please be advised that the College Shop has moved and is now housed next to the War Memorial Chapel on the Centenary Walk with the entrance facing the Junior School.