Developing lifelong learners
Thursday 12 May, 2016
"Emotion steers our thinking; it's the rudder that directs our mind and organizes what we need to do," (Mary Helen Immordino-Yang, 2016).
When students have a solid understanding of their emotions and others around them, they are ready to embrace challenges and view obstacles as opportunities for learning. This mindset prepares our Pymble students to be lifelong learners, and successful in life.
The Year 7 Middle School Learning Charter was unveiled to our students this week. The charter is a synthesis of ideas and feelings all girls offered in Connect Workshops. The girls were asked to feedback on one of our new facilities – the Middle School Learning Studio:
how the space made them feel
how they would like to feel when they were learning in this space
the guidelines for learning they thought should operate in the studio.
We were delighted with the maturity and insight the girls brought to these questions about their learning in a particular kind of space, and the reflective discussion they undertook.
We have compiled all the Year 7 students' responses into a summary of the Year 7 Middle School Learning Charter to reflect the voices, values and attributes they hold in esteem.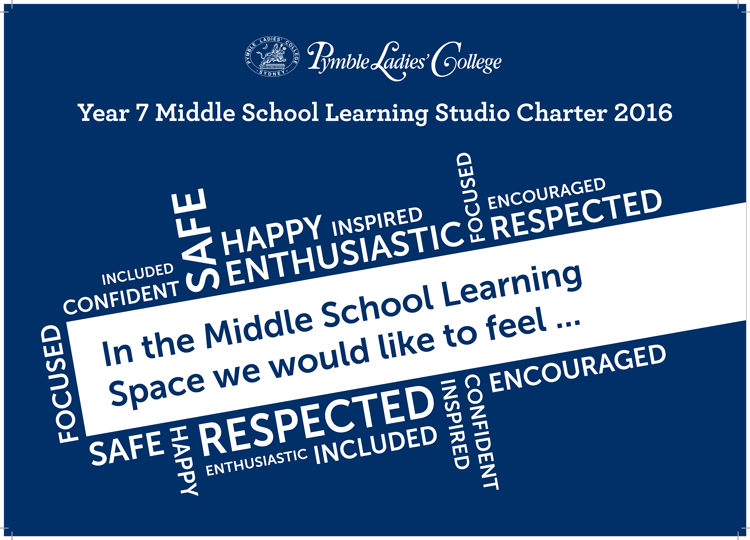 This is an active document that will be referred to in the learning space throughout 2016, as a reminder to our students of what they value in themselves as learners, and also in others.