Diving into a Virtual Experience
Monday 31 August, 2020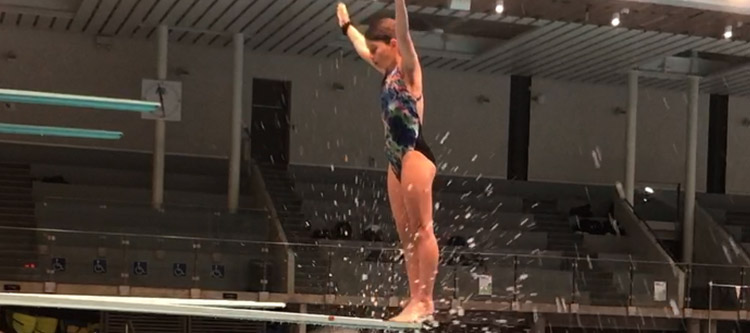 Some of our divers had a wonderful experience competing in the first Virtual Diving Competition held at Sydney Olympic Park Aquatic Centre (SOPAC) at the end of August. This was a trial event between Malaysia and NSWIS divers. Competitors dived at SOPAC and Malaysia, while the judges from NSW, Victoria, New Zealand and Malaysia judged virtually.
It was a unique experience for all divers and judges and while there were some technical difficulties, it is sure to be the start of a future way to bring sporting events together.
Our Head of Diving, Mrs Chris Lang, was one of the Virtual Judges. "It was exciting to have the opportunity to be part of such a new concept and the possibility for future events, including our own Pymble Virtual Diving event," she said.
Congratulations to Kennedy Cooper, Year 11, Samantha Scarr, Year 10, and Brittany O'Brien (Coach) who competed in this event.