Double Bill Playing at Pymble's Festival of Drama
Monday 5 June, 2017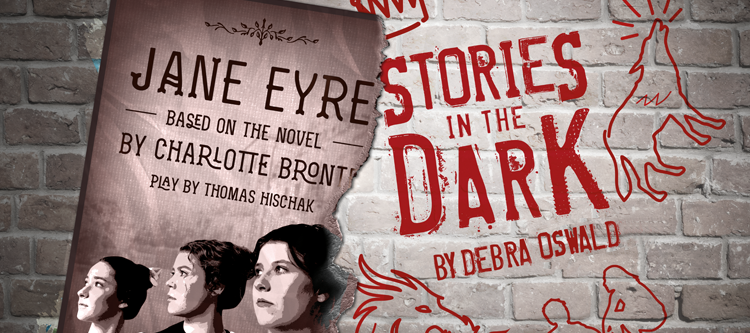 Love a bit of drama in your life? Bring your friends and family to two engaging and thought-provoking performances playing on alternating nights in the Gillian Moore Centre for Performing Arts (CMCPA) at Pymble Ladies' College. Choose from the classic Jane Eyre, by Charlotte Bronte and the modern Stories in the Dark, by Australian playwright Deborah Oswald – better still come along on two separate nights to enjoy the double bill during Pymble's Festival of Drama.
For the first time in College history, the Co-curricular Drama group is using the innovative principles of repertory theatre to present the two stunning productions in rotation in the GMCPA, one of the largest professionally-equipped theatres on the North Shore. One set and one lighting rig will be used as the basis for the two plays in the 750-seat theatre.
"The two productions have more in common than it seems at first glance," said Co-ordinator of Co-curricular Drama, Ingrid Spears.
"While Jane Eyre is set in 19th Century England, Stories in the Dark takes place in a modern war-torn city, however these vastly different tales both revolve around strong, inspiring and empowering women overcoming many confronting obstacles."
The performances feature Pymble Ladies' College students in Years 7 to 11 and will run from Tuesday 13 June to Saturday 17 June.
Tickets are $10 for concessions and $20 for adults. All welcome.