Emily Maguire Hosts Virtual Writing Workshop
Monday 11 May, 2020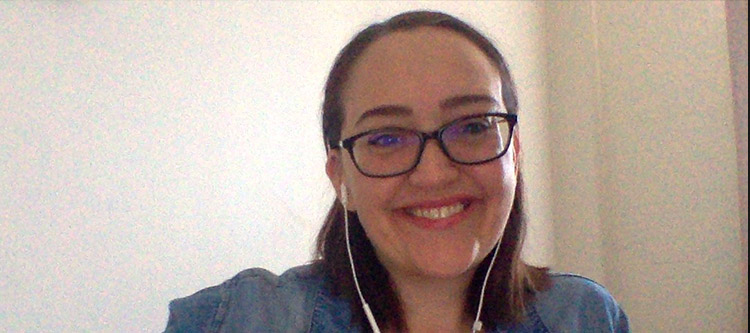 During Week 1 of Term 2, the English Department welcomed Writer-in-Residence Emily Maguire to host a virtual craft of writing workshop for our Year 12 students. Emily's workshop was both rigorous and engaging. She explored Nam Le's text Love and Honour and Pity and Pride and Compassion and Sacrifice which is one of the HSC prescribed texts for the Craft of Writing module and shared some tips and insights into the writing experience. Full of rich insights, the workshop successfully stimulated the creative writing impulse and the students shared meaningful and mature reflections via the Padlet.
Viveca Tang (Deputy Head Prefect Year 12) shares her experience of the workshop:
"Creative writing has always been a passion of mine. I take pleasure in watering my seeds of inspiration, in watching them grow before my eyes to emerge from the soil bed as young saplings.
So, when Pymble once again welcomed esteemed novelist, Emily Maguire, as our writer-in-residence, I was thrilled to hear that we'd been afforded the privilege to hear from her via a Live Event on Microsoft Teams.
As a Year 12 English Advanced student, I eagerly awaited the insights that Ms Maguire was to share with us, anticipating what she might illuminate of Nam Le's autobiographical short story, Love and Honour and Pity and Pride and Compassion and Sacrifice. Unsurprisingly, I was not disappointed in the slightest. Ms Maguire's lecture was in turn, captivating, didactic and rousing. It prompted me to reconsider the way in which I viewed the story as a whole, and challenged me to examine at greater length the text's genre, audience and stylistic features. Over the course of the two-part lecture series, we were afforded the opportunity to engage with Ms Maguire in real-time, through the digital interface, Padlet, which enabled us to share our responses to the questions she posed, in a meaningful and personalised manner. Being invited to reflect on the question, "Would it make a difference if you knew that the story was true or not?", was a venture into the realm of Postmodernism that I readily took on; it was an aspect of the text I had not thought to consider before, and something that shed light on the very intricacies embedded within it.
On the whole, I found the experience to be highly rewarding as both an extension of in-class discussion and as a source from which I could draw upon to inspire my own creative works in future. With thanks to Mrs Reynolds and the English Department for facilitating this incredible learning opportunity, I look forward to sowing some more seeds of inspiration, very shortly."