Endless outdoor opportunities await our girls
Friday 14 August, 2020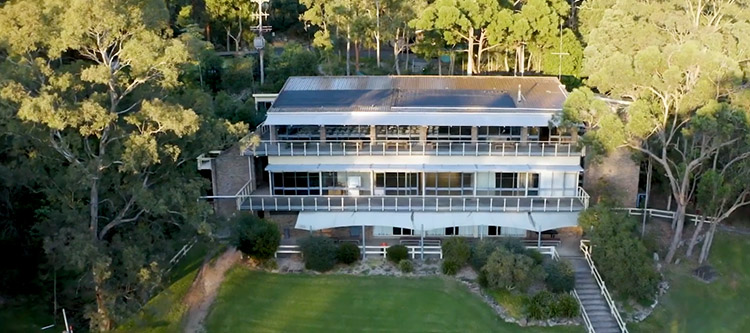 Exciting news!  Pymble has been successful in acquiring the iconic and beautiful Vision Valley retreat at Arcadia.  We have big plans for many wonderful programs we can run for generations of Pymble girls, staff and the wider community at this site.
One of Sydney's best-known outdoor education venues, Vision Valley is only a 45-minute drive from the College and set on more than 90 acres of land bordering the Berowra Valley National Park. It will provide an extensive and diverse range of opportunities for experiential learning and wellness activities.
As the College Council and Executive Team work to develop our newest strategic plan, experiential learning is emerging as one of the most important facets of education.
Chair of College Council, Mr James Hunter, said: "It's all part of our Pymble strategy, which Dr Hadwen has helped us refresh with staff, and think about really carefully.
"Experiential learning is so key now to building and understanding of learning by doing and being in different environments as (students) learn, as they do, as they play."
Mr Stuart Clark, Director of Experiential Learning at the College, said that after months of planning, the Executive team and Council were in agreement that Vision Valley was a vital part of Pymble's future.
"I'm most excited about the opportunities for our girls' to develop a strong set of vital life skills, ones that we are already focusing on across College programs, but enhanced by invigorated experiential learning which is housed in the ability for a young person to develop self-efficacy, resilience, courage, coping skills, safe risk taking, leadership and teamwork," he said.
He said that the new site would allow students more accessible outdoor education opportunities, which was vital for personal development and character development.
Mr Clark said that the site's bushland backdrop allowed him to plan for off-grid activities, as well as making use of the existing facilities – which include a conference centre, sporting field, archery range, canoeing, rock climbing, abseiling and a zip-line.
"The adventure infrastructure is quite wide-ranging," he said.
"With the acquisition of Vision Valley, we go from one standalone outdoor education event per year offsite, which is traditionally how outdoor education has been across the College, to potentially offering multiple events around that curriculum each year, with a bespoke staff who can really tailor that experience."
You'll be hearing much more about how Vision Valley will support generations of Pymble girls in due course. For now, please enjoy this short video