Ex-Wallaby Scores Head Coach Role at Pymble
Tuesday 8 May, 2018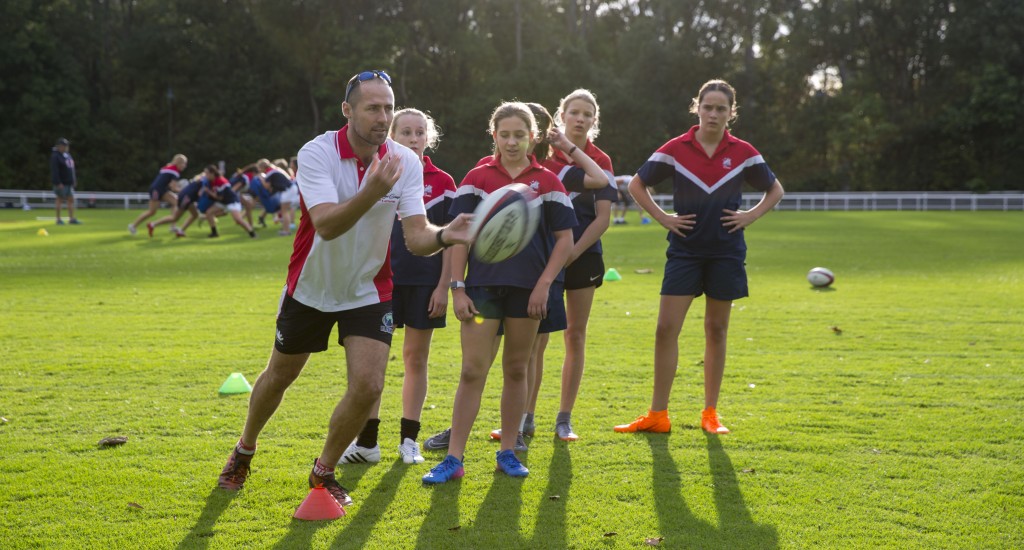 Rugby Sevens continues to go from strength to strength at Pymble Ladies' College.
In 2018, more than 80 girls from Years 7 to 12 have opted to play competitive rugby. Pymble will also be the host school for the Schoolgirl Rugby Sevens Competition for Independent schoolgirls in the second half of the year.
Excitement about the game escalated with the recent appointment of ex-Wallaby and professional coach, Mr Julian Huxley, in the newly created role of Rugby Sevens Head Coach, effective May 2018.
Mr Huxley's professional rugby career saw him play Super Rugby for the Queensland Reds, ACT Brumbies and the Melbourne Rebels. The full-back debuted with the Wallabies in 2008, when he was also named Australian Rookie Player of the Year, and went on to play nine tests for our national team.
In recent years, Julian turned his passion for the game into a successful coaching career. His experience includes Penrith Emus Shute Shield Head Coach, Warringah Rats Assistant Head Coach and Sydney Rays Head Coach.
"I just love the game," he says. "Rugby presents unique challenges and unique opportunities for both athletic and personal development. I look forward to helping the girls strive for the highest in both," Mr Huxley says.
Pymble's pioneering Rugby Sevens program includes a partnership with the Macquarie University Sydney Rays rugby team to connect students with empowering new opportunities on and off the field. The partnership, established in 2017, gives Pymble Rugby players ongoing access to the expertise of Rays players, coaches and support staff and provides hands-on learning opportunities for girls interested in gaining experience in sports marketing, media and event management. Pymble girls are able to train and play alongside their rugby heroes, including ex-student and 2016 Olympic gold medallist Chloe Dalton, and work with the Rays' media and events team at Australia's national women's Rugby Sevens competition, the AON Uni Sevens.
Rugby Sevens is also incorporated in the Pymble Ladies' College Personal Development, Health and Physical Education (PDHPE) program.