Pymble wins 2018 Festival of Speech
Tuesday 30 October, 2018
Our keen Language Arts aficionados at Pymble Ladies' College combined forces during a weekend of stiff competition in public speaking, readings, poetry recitals, drama and debating to be declared overall winners of the 2018 Festival of Speech.
Pymble also won the Junior Section and came second in the Senior Section within the competition.
Our girls participated in a range of different events in the competition, which attracted entrants from 28 schools in New South Wales, to achieve outstanding results including:
Winners of the Drama Section
The Pymble Drama team of Sarah Boyd, Jaime Bell, Lara Richards and Georgia Winter was awarded first place against 20 other schools who all performed original group-devised performances interpreting the theme, 'I'm Outside the Door'.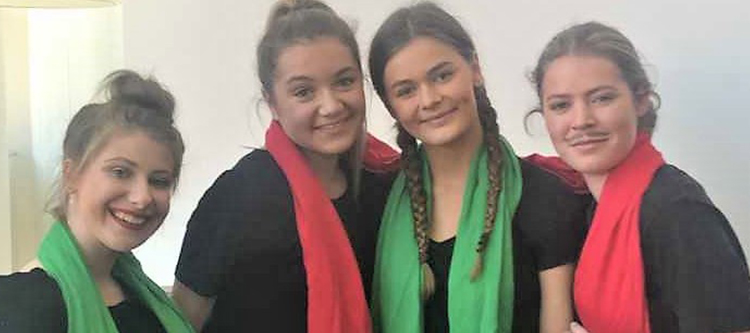 Winners of the Junior Debating Section
Amber Cai, Esther Choi, Alison Cook and Tara Narayan were awarded first place following their grand final in the Junior Debating Section.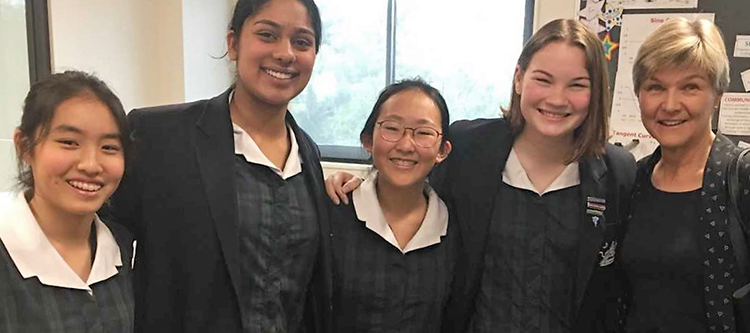 Reading Section Places
Pymble girls also performed strongly in the Reading Section, which entailed a reading from a non-fiction text and a reading from a religious text. Alyssa Yee was awarded third place in the Junior Reading Section and Medani Athauda was awarded second place in the Senior Reading Section.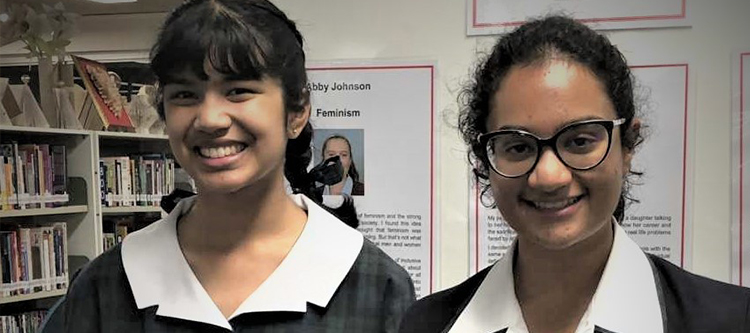 Public Speaking Places
Sophie Mok was awarded second place and Chloe Hoang came third in Public Speaking.
Senior Poetry Places
Lucy Fang was awarded fifth place in the Senior Poetry Section.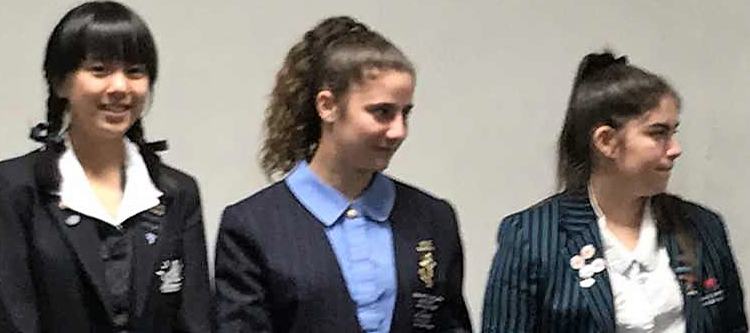 Congratulations to all Pymble competitors
Team Pymble was a force to be reckoned with thanks to the great teamwork and team spirit of all competitors. We also congratulate Shivashankari Kathirgamalingam, Akina Li and Carina Ye, who formed the Religious and Ethical questions team and tackled the tricky topic of Artificial Intelligence, and Amelie Yee, Onyinye Nwamadi and Viveca Tang who represented Pymble in the Current Affairs section of the Festival, after researching topics of national importance. Taisie Vitalis, winner of the Junior Readings Section last year, extended her repertoire by representing Pymble in the Junior Poetry section this year where she also scored highly.