Four Top ATARS in Class of 2017
Friday 22 December, 2017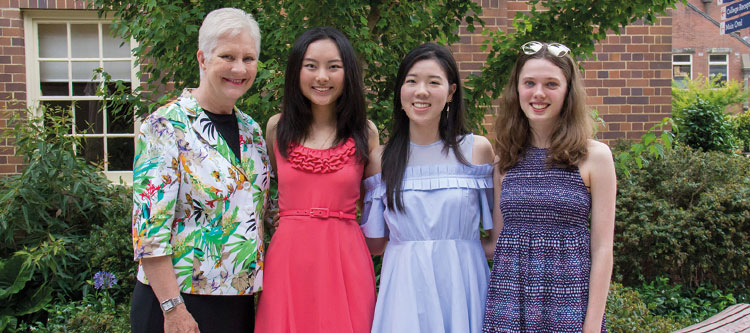 Achieving the highest possible Australian Tertiary Admission Rank (ATAR) of 99.95 is no easy feat. The ATAR is a rank from 0 to 99.95 which is used to show a student's achievement in relation to other students. It is the primary criterion for entry into most undergraduate-entry university programs in Australia.
In 2017, four Pymble students earned the top ATAR for their unwavering dedication and passion for scholarship throughout their HSC years. The students, are:
• Sally Cao (Dux of the School)
• Christy Hou
• Hebe Larkin
• Shiyi (Cathy) Zhao.
" Four top ATARS in one year group is a remarkable achievement," says Principal, Mrs Vicki Waters.
" Striving for and achieving the highest ranking opens every door of possibility in tertiary studies for these accomplished young women. Coupled with the life skills and values they have developed through their years at the College, our girls are ready to embrace the future."