Geography Coastal Excursion
Tuesday 31 March, 2020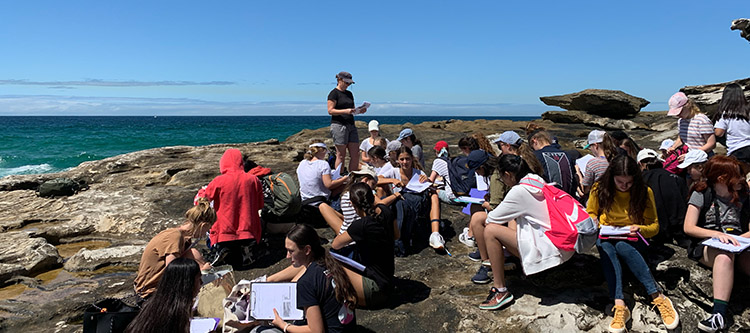 On Friday 13 March, our Years 9 and 10 Mandatory Geography students travelled to the Northern Beaches for our annual coastal excursion.
Different classes went to different beaches along the Northern Beaches, where we collected data regarding coastal processes such as erosion, transportation and deposition, coastal management and the uses of the coastal zone.
The students were able to use a range of Geographical Fieldwork Equipment to collect primary data (for example clinometers) to construct a dune profile and anemometers and light meters to investigate the different conditions along a dune transect.
The weather on the day could not have been better considering we had to cancel the original excursion due to the bad weather!