Global perspectives: school research centres
Friday 6 November, 2020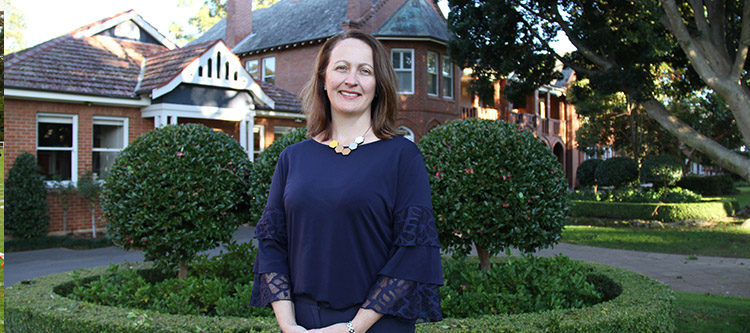 Dr Sarah Loch is Pymble's Director of Research and Development, a role that was initiated in 2019. Pymble's focus on research commenced in 2018 with a strategic intent to build a culture of research in the College.
In 2019 Dr Loch visited North America to take inspiration from three schools to lay the groundwork for a Pymble research centre – the Pymble Institute.
She writes about the study trip and first steps to initiate the Pymble Institute in the latest edition of Illuminate…
In considering a research centre, the question immediately arises: "What would the focus of such a centre be?"
This is followed quickly by additional questions like: "Why do we need a research centre? What will we research? What outcomes and output will be produced? And most importantly, how will a research centre benefit our students?"
As a large, diverse and busy school with a number of signature programs and areas of excellence, Pymble offers internal and external educational researchers a myriad of authentic research questions. These arise from our teachers in their classrooms, educational leaders working with their teams and from students seeking new insights and deeper understanding in areas of study.
A research centre at Pymble has exciting capacity to see our community more readily initiate and engage in global education conversations. It will also create space for our staff and students to be researchers, skilled in technical and ethical abilities, who make original and useful contributions to practise both locally and internationally. The impact on our students will be immediate; as in the case of action research, which is designed to cycle back to improve practice straight away, but even with longitudinal and complex formal projects, where results can take years to crystalise, students will see researchers working and gain from role modelling of the research journey.
To help us learn from the journeys of existing school research centres, with Mathematics teacher Katie Jackson, I embarked on a study tour to the United States and Canada. Katie had initiated a number of research projects into ways of teaching Mathematics during 2019 and both of us were excited to look at how teachers in other schools conducted and used research. The two-week tour covered three different school research centres in three cities, as well as two non-school research institutes and a fourth school with many similarities to Pymble.
Lasting relationships were built with the schools and centres visited as we were welcomed warmly at each location;
Laurel Center for Research on Girls, Laurel School (Cleveland, Ohio, USA)
Center for Transformative Teaching and Learning, St Andrews Episcopal School (Potomac, Maryland, USA)
Chandaria Research Centre, Branksome Hall (Toronto, Canada)
We also met with a representative from the Fields Institute Centre for Math Education (Toronto, Canada) and visited the Science of Learning Institute at Johns Hopkins University (Baltimore, Maryland, USA) and Havergal School (Toronto).
It was inspiring to see how the culture and flavour of each school influenced their definition and practice of educational research. Our short visits allowed observations which will help to inform our decision-making at Pymble.
Click here to read the full article, and the findings from each school, in Illuminate.