Innovative Partnership
Tuesday 28 July, 2020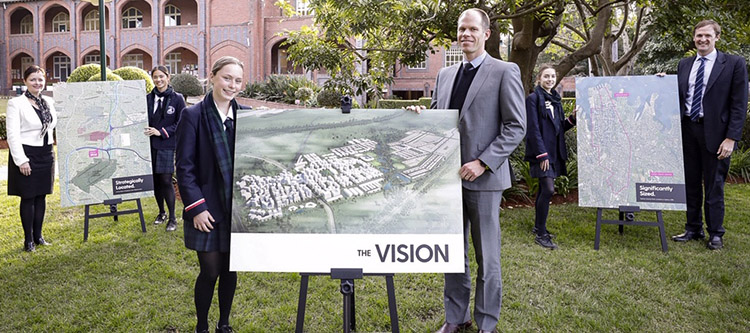 On Wednesday 22 July, we were excited to launch a ground-breaking new opportunity that stems from a partnership with Celestino, the company responsible for planning and delivering a 'city of the future' in Sydney Science Park in Western Sydney. Sydney Science Park aims to be a world leader in sustainability, education, technology and innovation and has been designated as an urban living lab by CSIRO. An urban living lab brings together experts in their field and members of the community to work together to solve problems facing urban development. This is where our students come in.
Thanks to this partnership, our Year 10 Elective Geography students will work with researchers, scientists and other experts to help inform the way this city is built and make a real contribution to the future of Sydney. Their work is embedded in our Geography program in a perfect partnership of classroom learning and practical industry experience. The girls will investigate challenges like urban greening, energy and water demand, future mobility considerations and community wellbeing in a real-world environment, and then devise solutions to respond to these real-world challenges.
While our lucky geographers are first to experience this exciting new way of learning, we also hope to extend the opportunity to more subjects and students in time through this and other partnerships. Watch this space!