Italian Language Immersion Tour
Wednesday 12 February, 2020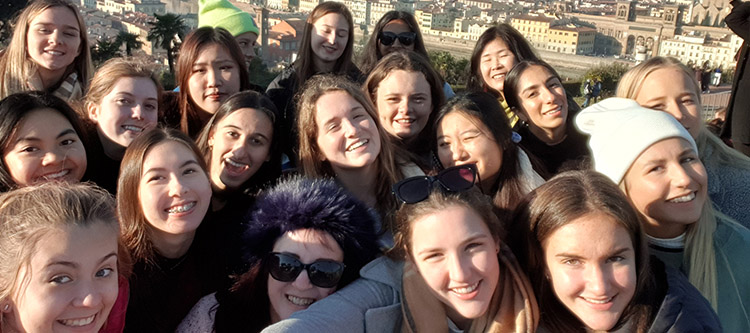 On 28 December, 18 Year 11 and Year 12 students accompanied by Mrs Sorina Cepraga and Mrs Mami Izuishi travelled to Italy on the annual Pymble Italian Language Tour.  As a Beginners Course offered in Years 11 and 12, this tour is an opportunity for the girls to explore the Italian culture and to practise their language skills.
The group visited many attractions of the country including Venice, Verona, Florence, Pisa, Siena, San Gimignano, Lucca, Rome and Assisi. In between the pizzas and gelato, they have toured monuments, art galleries, cathedrals, museums and been immersed in the fascinating history, architecture and art of the Italian culture.
The highlight of the tour was the wonderful opportunity to extend their language skills with daily Italian lessons at the University for Foreigners, (L'università per Stranieri di Perugia) in Perugia.
This was indeed a unique experience for our Italian Language girls!