Learn to Swim for Babies, Toddlers and Pre-Schoolers
Friday 16 September, 2016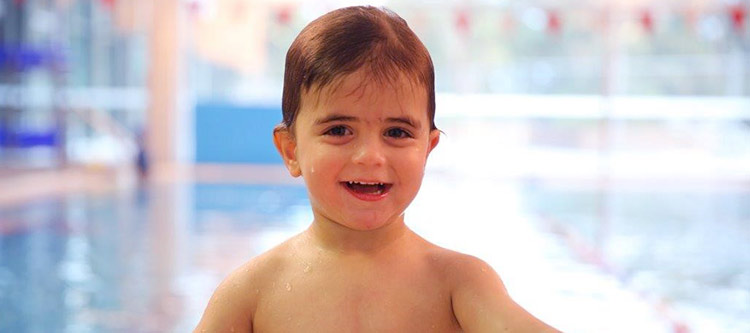 It's never too early to start teaching your little one to swim and the new Learn to Swim pool at Pymble Swimming, located within the new Centenary Sports Precinct at Pymble Ladies' College, has the perfect program.
Pymble Swimming offers Learn to Swim lessons for children from the age of five months old. The Water Comfort stream teaches babies and toddlers to master the first and most important steps towards swimming, water acclimation and water confidence. In the Water Comfort levels, swimmers will learn and practice foundation swimming skills such as conditioning, submersions, free floats, turns, safety swims, recovery swims and wall climbs. The final level in the Water Comfort stream will ensure that children learn to comfortably function in a class setting without a parent.
"Young babies display a natural affinity with the water," says Leanne Oakley, Learn to Swim Co-ordinator. "Babies who swim from an early age are relaxed and confident in the water and avoid the emotional stress that they may encounter later on in life if they are kept away from the water when they are young.
"Our morning and weekend Learn to Swim program is quickly taking off, with happy little swimmers like two-year-old Justus Gerreyn (pictured above) participating in our Water Comfort classes.
"Our quality program teaches parents how to reinforce the activities and skills we teach in lessons at home in the bath tub or in their own pools, the ocean or any aquatic environment," Ms Oakley says.
Lessons for babies and toddlers are a great way to safely enjoy shared water experiences with your little ones.
Parents of older children who have had little or no exposure to the water or formal swimming lessons are also encouraged to teach their child the life skill of swimming.
For more information about the Pymble Learn to Swim program for babies, toddlers and pre-schoolers, please contact us learntoswim@pymblelc.nsw.edu.au or on 9497 7821.