Learning the art of Dance at Pymble
Thursday 2 August, 2018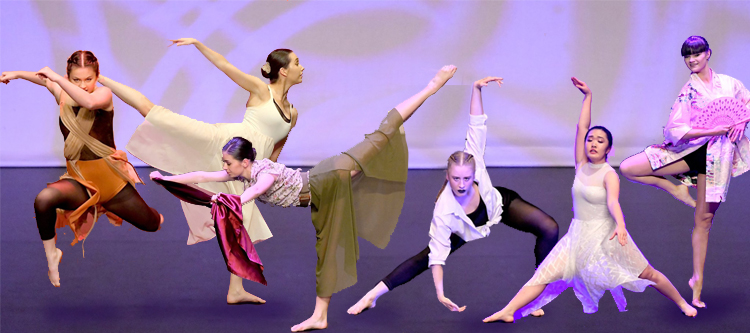 In Term 3, Pymble Ladies' College showcased its finest Dance talent in the annual 2018 HSC Dance Showcase, where our talented Year 12 students performed their HSC Major Study pieces.
The July event, held at the Gillian Moore Centre for Performing Arts, was an amazing display that provided an insight into the rigorous standards and highly creative nature of the HSC Dance course.
For the past 11 years, Dance has been part of the HSC curriculum at Pymble. During this time, the College has seen a wealth of talented, passionate and engaged students undertake the journey of studying Dance as an art form.
More than 54 students have completed Year 12 Dance, and Pymble dancers have received 24 nominations for Callback – the HSC Dance showcase of exemplary performances drawn from across New South Wales.
While HSC Dance is small course in terms of student numbers, it is a robust, challenging and exciting curriculum that reaches far beyond dance skills learned in the studio. The HSC Dance course requires physical, social and cognitive considerations for every lesson and Pymble's Elective Dance program assists students in tailoring their development to meet the demands of the course.
"Our HSC Dance Showcase demonstrated how our girls have explored social, political and global topics, interpreted dance works, trained and conditioned their bodies to meet the physical demands of the performances and collaborated and supported each other in the HSC Dance curriculum," said Principal Mrs Waters.
"The girls are incredibly well prepared for their trial and final HSC examinations and we wish them every success," Mrs Waters said.