Melanie Kurzydlo to speak at Jacaranda Day 2019
Tuesday 12 November, 2019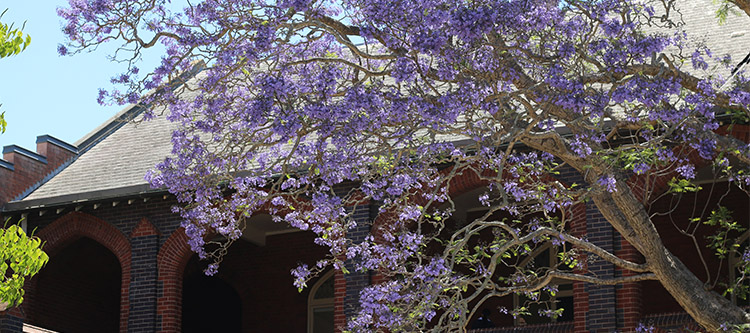 Pymble Ladies' College students will be inspired to hear from Melanie Kurzydlo (Cowlishaw, 2001) the 2019 guest speaker at our annual Jacaranda Day Service.
A true example of All' Ultimo Lavoro, Ms Kurzydlo is the Director of Strategy and Business Relations at Growthbuilt, a leading design and construction company in Sydney. After graduating from Pymble, Ms Kurzydlo completed a Bachelor of Interior Architecture at the University of New South Wales and has worked in the construction industry in various positions including Interior Designer, Design Manager, Project Manager and Client Relationship Manager.
Ms Kurzydlo was recently awarded Lendlease Crystal Vision Award from the National Association of Women in Construction. She holds numerous volunteer positions including being a member of the NSW Diversity Committee of the Property Council of Australia, a Board Director of the University of NSW Foundation and a Development Committee Member of CoreNet Global Australia Chapter.
Jacaranda Day was first celebrated in 1984 and is inspired by the Jacaranda tree planted on the Lawn in 1947 to commemorate the visit of Princess Alice, Duchess of Gloucester. It is an opportunity for the students of the College to reflect and donate food and gift hampers to the Exodus Foundation. Each year we invite a former student to speak to our girls to embolden them to always 'Strive for the highest'.
We are thrilled that Ms Kurzydlo will be joined by her grandmother, ex-student Edith Cowlishaw (1940), who will be turning 96 this month.
Once a Pymble girl, always a Pymble girl!