National Simultaneous Storytime: Bring out the Maracas, Here Come the Alpacas!
Thursday 30 May, 2019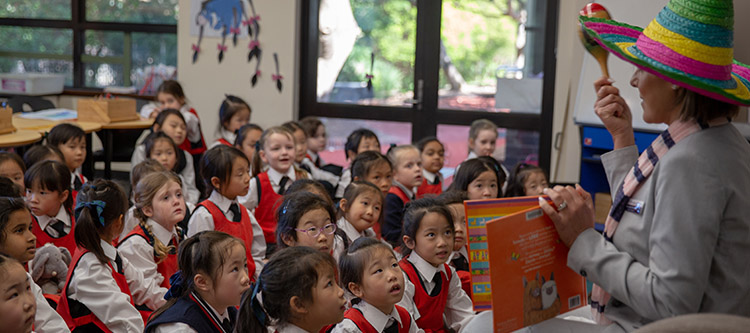 National Simultaneous Storytime was once again celebrated in the Preparatory School this week with special guest readers donning sombreros and shaking maracas while reading the picture book Alpacas with Maracas by Matt Cosgrove.
This important initiative by the Australian Library and Information Association aims to encourage more Australians to read and enjoy books. This year more than a million children around the country participated in the event.
Thank you to Mrs Waters, Ms Rockwell, Mr Raymond, Dr Loch, Ms McMahon and Ms Allen for their enthusiasm, and for supporting this wonderful opportunity to help promote the value and fun of books.