'Ned Kelly' Producer visits Pymble
Wednesday 9 April, 2014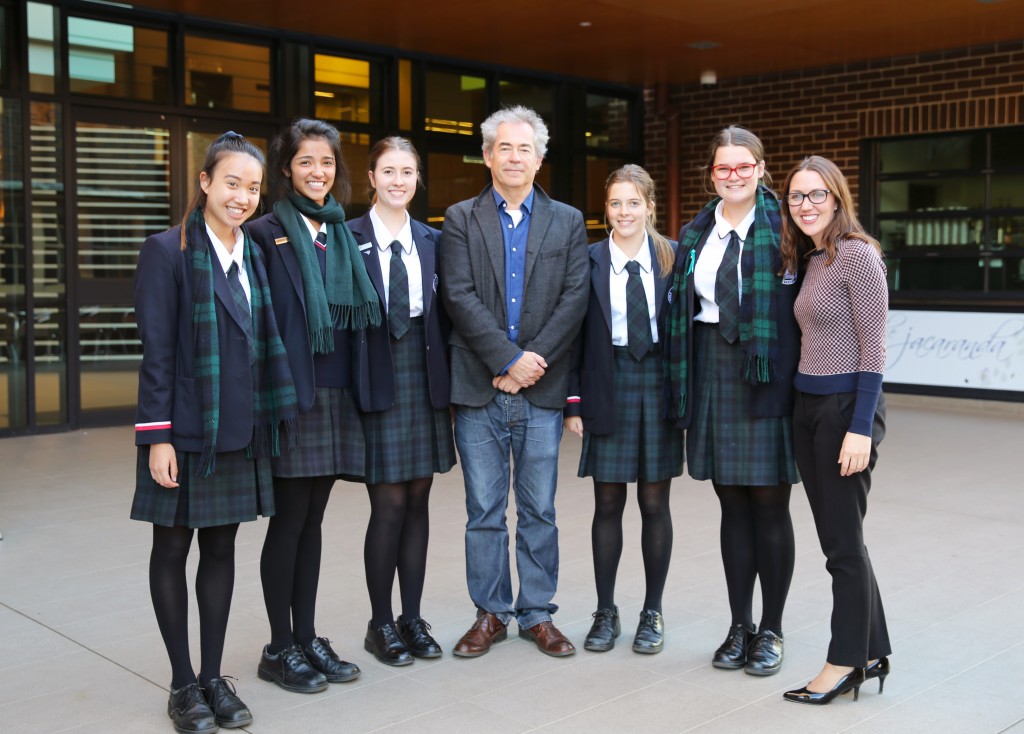 Pymble's Secondary School Co-Curricular Media students were privileged to have one of Australia's and New Zealand's most experienced producers and executive producers, Timothy White, visit Pymble.
Timothy has produced a wide range of films, including – Cosi, starring Toni Collette and Rachel Griffiths; Gillian Armstrong's Oscar and Lucinda, starring Ralph Fiennes and Cate Blanchett, and Gregor Jordan's Two Hands (AFI Best Film 1999), starring Heath Ledger and Bryan Brown. Following this, he headed up Working Title Films' Australian arm in which he was the executive producer of Ned Kelly, starring Heath Ledger, Geoffrey Rush, Orlando Bloom and Naomi Watts; and Gettin' Square, starring Sam Worthington and David Wenham. More recently, Timothy just completed producing Julius Avery's debut feature Son of a Gun, starring Ewan McGregor and Brenton Thwaites.
Timothy discussed with the students his experiences of working as a producer in the film industry and encouraged the students to utilise creativity in whatever they pursued. He told stories of collaborating with a range of directors and actors and how to utilise everyone's skills to achieve a common goal. His presentation was inspiring and the students enjoyed hearing from a producer at the height of his career.
Timothy hopes to return to Pymble when the Secondary School Co-Curricular Media students are at a stage of editing their film projects later in the year to give feedback.
Linking student learning to current film makers working in the industry is an important aspect of the Co-Curricular Media learning program.