New Principal for Pymble Ladies' College
Friday 16 November, 2018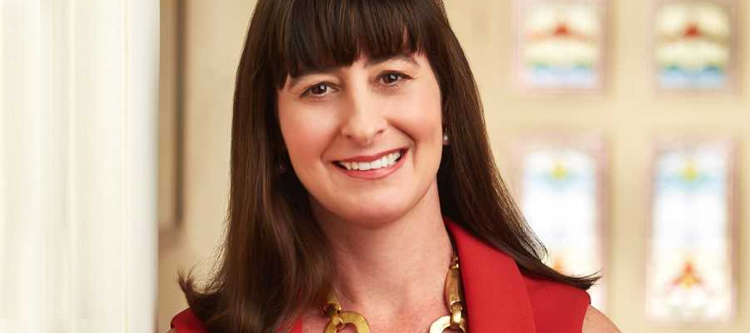 The College Council is delighted to announce that Dr Kate Hadwen has been selected as our ninth Principal, commencing with the College in Term 3 2019.
Dr Hadwen is currently the Principal of PLC Perth where she has served since 2015. In that time Dr Hadwen has been instrumental in establishing a world-leading health and wellbeing curriculum and a dedicated wellbeing centre. She introduced learning co-ordinators for each year level, tasked with monitoring individual student academic progress and providing any necessary intervention and enrichment. Dr Hadwen has always been a strong advocate for student voice, and significantly enhanced staff professional development, programs and opportunities.
She has more than 25 years' experience in educational leadership across the breadth of schooling from Kindergarten to Year 12 and has held roles in schools in Queensland, Victoria and Western Australia from Principal and Head of Senior School to Head of Boarding and Primary Teacher.
For a period, she worked as a Senior Research Fellow at The Child Health Promotion Research Centre while also working as a Senior Lecturer in Occupational Health and Safety Law at Edith Cowan University. Dr Hadwen was awarded the Vice Chancellor's Award for Excellence in Research in 2011 and remains an Adjunct Research Fellow. She has authored a number of policies and curriculum resources related to technology, wellbeing and anti-bullying, and is a continuing Reviewer with the Journal of Psychologists and Counsellors in Schools.
Dr Hadwen's doctorate was on transitioning challenges faced by boarding students and families, and she has since written books for parents on boarding, international students and young people transitioning to middle school. She has an ongoing book contract with Hawker Brownlow Education.
She is currently a Non-Executive Director with the Alliance of Girls' Schools Australasia and the Australian Youth Orchestra, an Honorary Fellow of the Telethon Kids' Institute and the Child Health Promotion Research Centre and an Ambassador for Australia's Biggest Mental Health Check-in.
She mirrors Pymble's style of collaborative leadership, shares our passion for evidence-based and data-driven personalised education, and is a strong advocate for academic excellence. She was selected for her strong personal philosophy which centres on the girls' development and success.
Dr Hadwen succeeds Mrs Vicki Waters, who leaves her post at the end of Term 2 after 11 years of inspired leadership at Pymble.