NSWCIS Netball Challenge
Thursday 29 August, 2019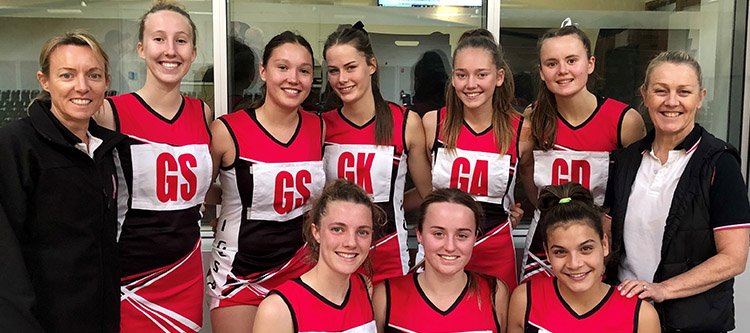 Congratulations to the following girls who were selected in the IGSSA Open and 15 and Under team and competed in the NSWCIS Netball Challenge on Monday 19 August.
Opens: Madison Wade, Ashlie Edwards, Abbey Lowe, Sally Guthrie
Coach: Gin welsh
Manager : Katie Edwards
15 and Under: Sienna Bond, Amy Oaten, Lilian Huntley, Eugenie Little
Both teams and Pymble girls played extremely well and both IGSSA teams finished the day as undefeated Champions.
Special congratulations to the following girls who have been selected in the NSWCIS team to compete at the NSW All Schools Netball Championships on Monday 16 September.
Opens: Ashlie Edwards
15 and Under: Amy Oaten, Eugenie Little
Good luck girls and well done.