Our Kindergarten Gardeners
Wednesday 14 August, 2019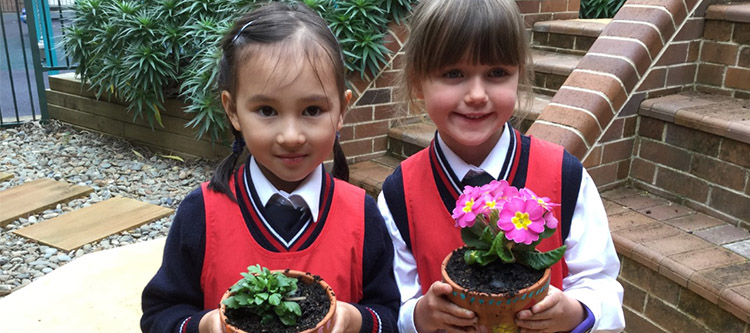 Kindergarten has been investigating seasonal produce as part of our Science and Technology unit 'Seasons and Reasons'.
In Week 2, we welcomed the College horticulturists to the Kindergarten spaces to talk about how the different seasons affect what is planted at the College. We enjoyed tasting lemons, cucumbers, mandarins and broccoli, fresh from the agriculture plot.
The girls were delighted to become gardeners and plant their own seasonal flower or vegetable. We will be using our 'green thumbs' to care for our plants and watch them grow over the next few months in addition to designing a lunch menu with seasonal produce for a class party.