Perfect ATAR and Three Firsts for Hebe
Friday 22 December, 2017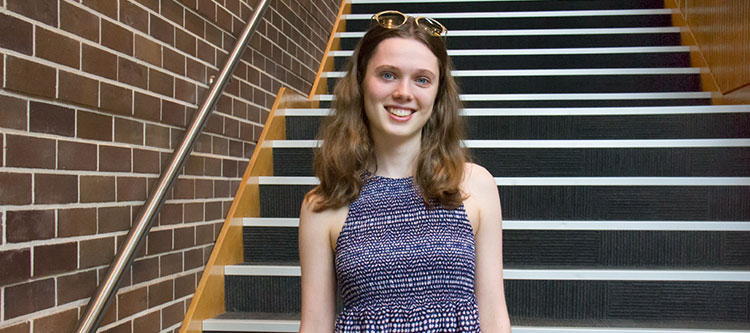 In an outstanding hat-trick, Hebe Larkin has topped the state in three Classical Languages:
• Classical Greek Continuers
• Classical Greek Extension
• Latin Continuers.
Hebe also came third in NSW in Latin Extension – and achieved a perfect ATAR of 99.95.
Hebe began her Classics journey at Pymble by choosing Latin as an elective in Year 8 and in Year 9 she added Classical Greek. Hebe's growing passion for Classics developed to such an extent she is now hoping to pursue an undergraduate degree in Classics.
" Hebe is one of those scholars who thrives on being challenged; she is also a hard worker and an excellent linguist who has consistently placed first in Greek and Latin during her years in Secondary School," says Principal, Mrs Vicki Waters.
" I actually took up Latin because my Mum made me do it! But once I started I was hooked, so I took up Classical Greek as well in the following year," says Hebe.
"There are many things I love about studying the classical languages. I find grammar interesting, and understanding Latin and Greek grammar has helped me when learning modern languages. Being able to translate for myself something that was written 2000 years ago is also very rewarding."
"I feel fortunate to have had the opportunity to study Latin and Classical Greek to HSC level, and have benefitted so much from the support and encouragement of my teachers at Pymble," Hebe says.
Hebe will continue her passion for studying Classics at the University of Oxford in England.