Principal's HSC Report 2019
Friday 20 December, 2019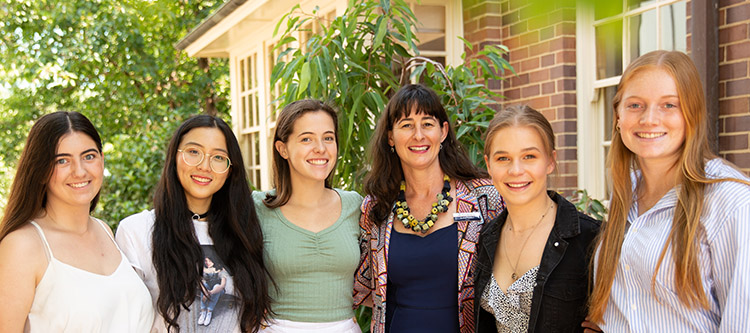 At Pymble Ladies' College, our girls receive a world-class, personalised education in a single-sex setting, allowing them to realise their potential and reach for the stars.
As educators we pride ourselves on promoting global citizenship and sharing the importance of a worldwide educational perspective with each student. Through our well-rounded holistic educational experience – academic, co-curricular, wellbeing and service, we prepare Pymble girls to enter tertiary study and the workforce.
It is no surprise therefore, that our Year 12 2019 graduates have achieved exceptional leaving results and have big plans post-Pymble. Our girls are ready to take on the world.
Research from the Alliance of Girls' Schools Australasia (AGSA) shows that an all girls' education results in a 'positive' effect on tertiary entrance scores and this year's cohort have certainly proved this is true. AGSA indicates that in a single-sex setting, girls are more aspirational, their voices are heard more readily, and they are more motivated. We know they are more likely to consider a wide variety of career choices and 'lean in' to competition.
We have seen an explosion of girls studying Science, Technology, Engineering and Mathematics (STEM), with a participation rate of 184 recorded in Science and 240 in Mathematics. It is an exciting time for young women to learn these skills, as an estimated 75 per cent of the fastest growing occupations, including the creative industries and humanities, will require STEM-related skills and knowledge.
Pymble girls not only achieve great academic results, but I'm also particularly proud of our Year 12 girls' participation in community service and their co-curricular contributions to the College. In every way, our girls embodied the core values of Care, Courage, Integrity, Respect and Responsibility and I am confident they will always carry these with them.
It is a pleasure to see these young women spread their wings and grace the world with their talents, despite our sadness to wave them goodbye.
Please enjoy this publication; a true testament to our graduates' efforts throughout the year. Congratulations to our outstanding class of 2019.
Dr Kate Hadwen
Principal