Pymble athletes win world champions title!
Wednesday 20 September, 2017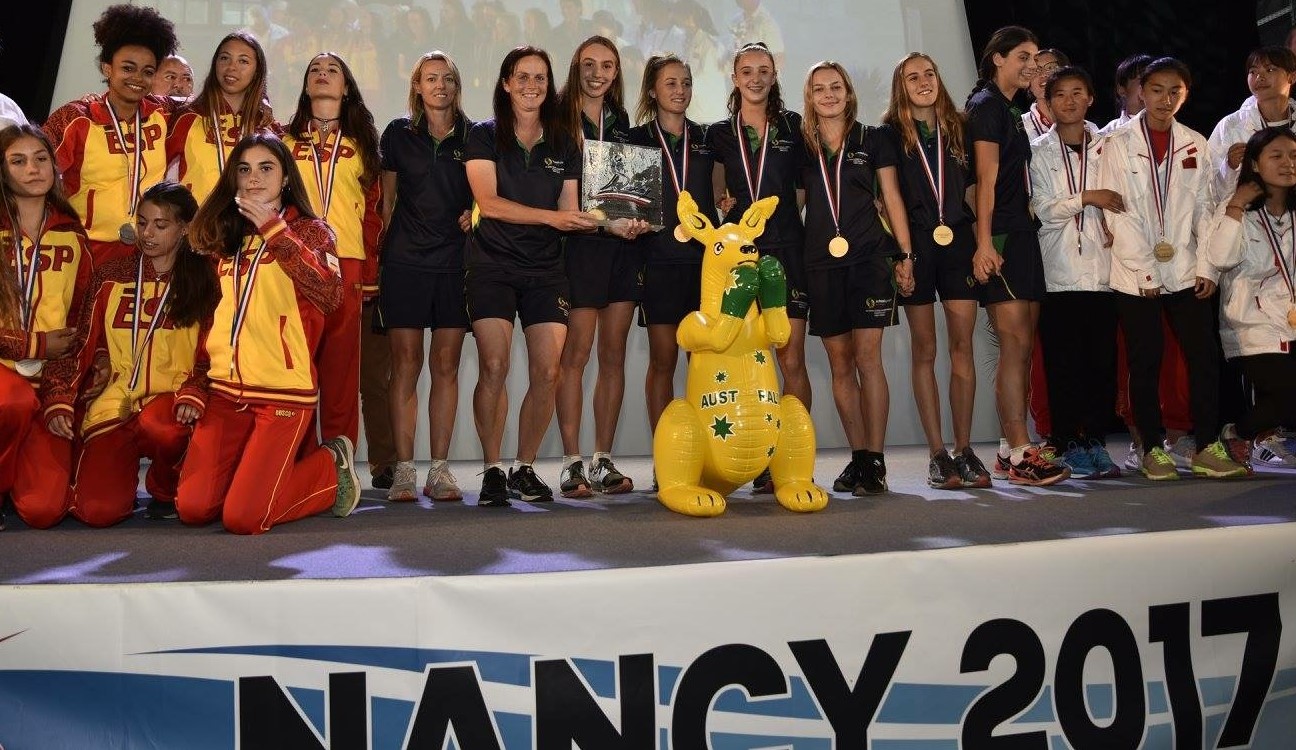 A group of dedicated Pymble Ladies' College athletes has claimed the title of World Champions at the International School Sport Federation (ISF) World Schools Athletics Championship in Nancy, France. The six girls competed against some of the best athletes from 28 countries including the United Kingdom, China and Brazil to achieve outstanding results on the track and field and to be named champion school team.
"The Pymble athletics program is so successful because we have absolute commitment from our athletes, who all love coming to training, pushing each other to be the best athlete they can be and having fun while doing it," says Director of Sport and Activities, Mr Cameron Anderson.
"The backbone of the team is our Manger of Athletics, Mrs Katie Edwards and our amazing coaches, who have the extensive knowledge, experience and encouraging attitude to help each athlete realise their potential.
"Our Head coaches Melinda Gainsford-Taylor, Deb Walsham, Lawrie Barclay and Leanne Pejkovic all support, encourage and help our athletes to put their best foot forward every time they step onto the field," Mr Anderson says.
The Athletics World Schools Championship is one of 12 World Schools Championships hosted by the ISF each year. More than 10,000 student athletes participate in these Championships – which also include Basketball, Swimming, Tennis and Football – annually.
Click here to find out more about the Sport programs on offer at Pymble.