Pymble girls support 'The Girl Effect'
Friday 27 June, 2014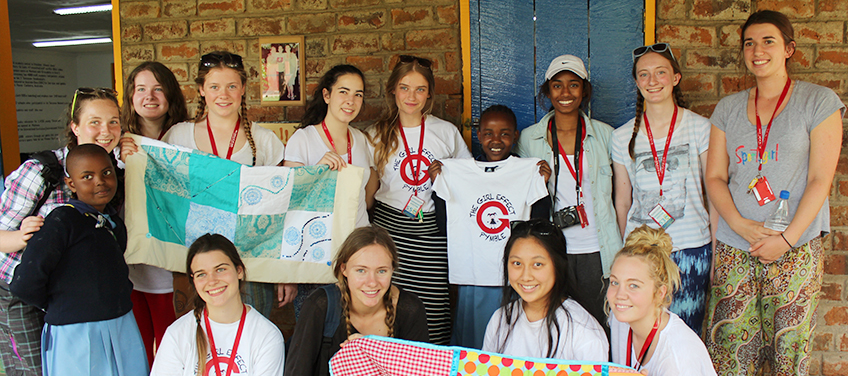 Guest written by Year 11 student, Jennifer Peng
The College's support of the The Girl Effect as it whole of College charity is now in its second year. The Girl Effect is a movement which promotes the importance of education for girls in circumstances of social disadvantage. As part of its commitment in support of the charity, Pymble is sponsoring two girls, Vivian and Queen who attend the School of St Jude's, a school based in Tanzania which provides high quality education to over 1500 of the poorest children in the region and boarding to more than 1000 students.
To support The Girl Effect and the sponsorship of Vivian and Queen, several initiatives have been conducted, including selling The Girl Effect t-shirts, raising awareness of the plight of girls and young women in poverty stricken regions with the screening of Girl Rising and selling flowers on Valentine's Day.
A group of Year 10 students also visited the School of St Jude in November 2013 as part of their Service Learning Project providing assistance to students and staff.