Pymble honoured with Lifesaving Awards
Tuesday 26 September, 2017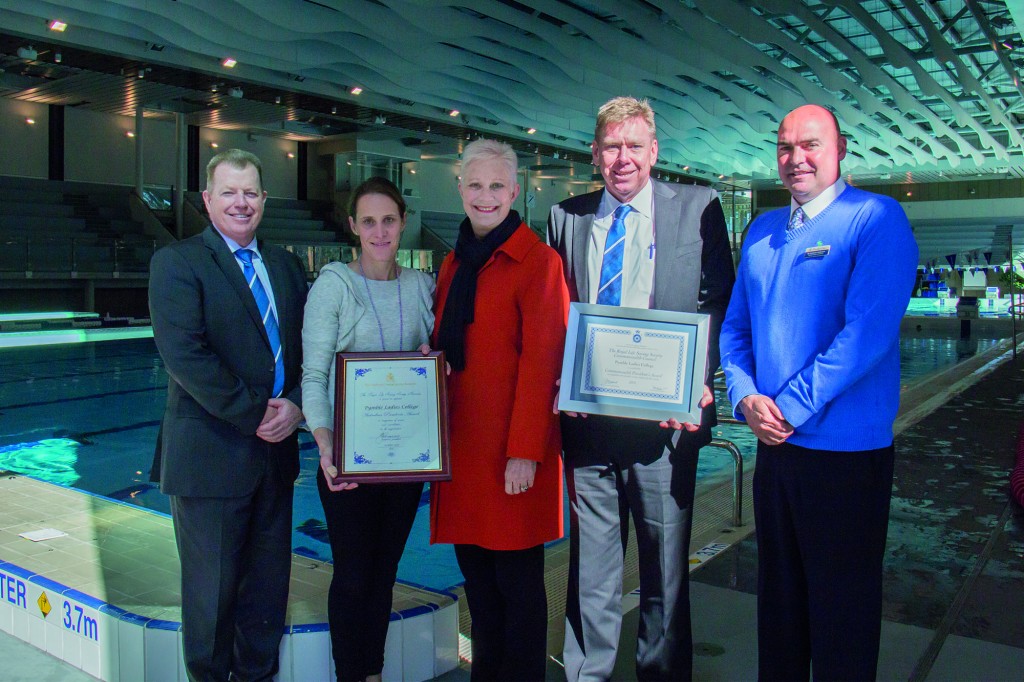 The Royal Life Saving Society has presented two of its highest honours to Pymble Ladies' College: the Royal Life Saving Society Australian President's Award and the Royal Life Saving Society Commonwealth President's Award.
The Honours are presented every year at New South Wales, Australian and Commonwealth levels to individuals, groups, schools and/or organisations in recognition of their outstanding efforts and contribution in promoting lifesaving, water safety, survival, rescue, resuscitation and first aid.
"Royal Life Saving NSW was thrilled to have presented the RLS Commonwealth President's Award to the Principal of Pymble Ladies' College recently," said Royal Life Saving Chief Executive Officer, Mr David Macallister. "It is the first time a school in Australia has won this prestigious award which is highly sought after throughout the Commonwealth countries worldwide".
Pymble has had a long-standing partnership with the Royal Life Saving Society of Australia since 1929, when lifesaving techniques were added to the sports curriculum, an approach that proved both popular and practical with students.
This best practice approach continues today at Pymble where Year 9 students are given the opportunity to achieve the Bronze Medallion, a nationally recognised certification that is the minimum standard for a qualified lifesaver. The course enhances students' personal survival skills while providing them with the level of judgment, technique and physical ability required to safely carry out water rescues. Students completing the certification are assessed by Royal Life Saving examiners and qualified Pymble staff.
Pymble Ladies' College Principal, Mrs Vicki Waters, said the awards reflected the College's ongoing commitment to educating young people about water safety.
"As a college we feel strongly about giving our students the skills and awareness they need to look out for the wellbeing of others, particularly in a country like Australia where we are renowned for enjoying water-based activities and sports. Having programs in place that are endorsed by the Royal Life Saving Society means we can continue our efforts to support lifesaving both in our community and beyond".
Pictured from L to R:
Mr David Macalister CEO RLSNSW, Mrs Victoria Harrison Head of Learning Area – Personal Development, Health and Physical Education, Mrs Vicki Waters Principal Pymble Ladies' College, Mr Jim Whiteside President of RLSNSW, Mr Cameron Anderson Director of Sport.