Pymble Principal Leads the Way in Education
Friday 1 December, 2017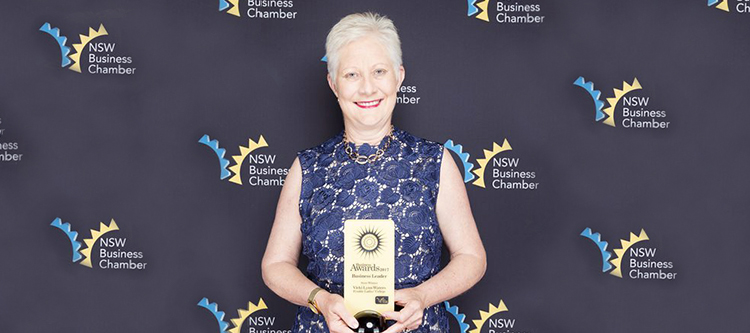 Mrs Vicki Lynn Waters, Principal of Pymble Ladies' College, was named 2017 NSW Business Leader of the Year at the NSW Business Chamber's State Business Awards at the International Convention Centre in Sydney.
The Business Leader of the Year Award recognises individuals who demonstrate outstanding entrepreneurial spirit, strategic business direction and innovative ideas, while providing inspiration to a new generation of upcoming business leaders.
Mrs Waters is the leader of the largest and one of the most prestigious girls' schools in Australia. A non-selective, independent school for girls from K-12, Pymble Ladies' College is regarded as one of the top boarding schools in the world.
Over the past 10 years Mrs Waters has lead the transformation of Pymble Ladies' College into a forward-thinking, future-readying place of inspiration and education for girls and young women.
"As the world continues to change, our capacity as a College to look to the future and to provide experiences that enable our girls to become future ready requires a different mindset to 'this is the way it has always been done'," said Mrs Waters.
"Education needs to be agile, forward-thinking and based on strategy – it requires the effective and efficient management of resources and facilities to support the learning of the next generation of students as well as the current students.
"I am heartened by the fact that successful stewardship in education has been recognised, appreciated and valued as much as successful leadership in a commercial enterprise or business. What a wonderful message this sends to our future leaders, our girls," Mrs Waters said.