Pymble students 'Give Hope'
Saturday 23 November, 2013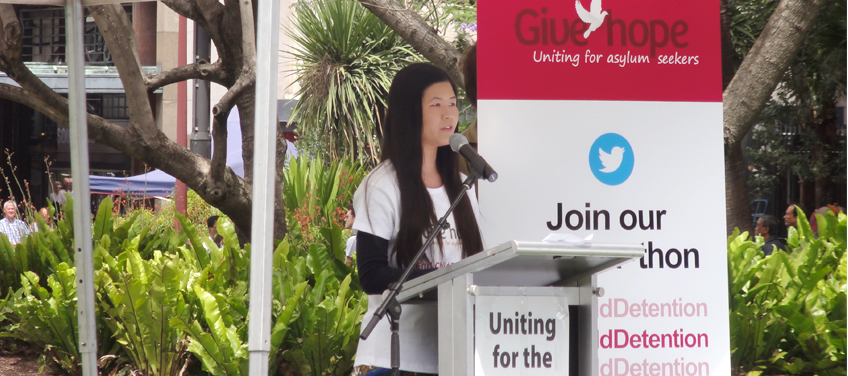 During the recent Year 10 Service Learning, a group of Pymble girls spent the week meeting with recent refugees and hearing the heart-rending stories as they have fled their war-torn homes to find a better life for themselves and family in Australia.
As a part of their learning, the group also worked with UnitingWorld, a part of the Uniting Church in Australia who supports the 'Give Hope' campaign. The student's contributed their part by designing and painting a section of quilt to join other sections created by Pymble students from Year 9 Religious Education and the College Ignite group.
On Saturday 23 November, Pymble's quilt sections were publicly presented amongst others at a service at Circular Quay. Along with the urging of church and community, there was a call to End Child Detention. The guest speaker on that occasion was Christine Cung, a Year 10 Pymble student who talked about her own life and her family's entry to Australia whilst presenting her hopes and dreams regarding freedom for all children in detention.