Pymble swims to first place at NSW All Schools Championships
Wednesday 16 May, 2018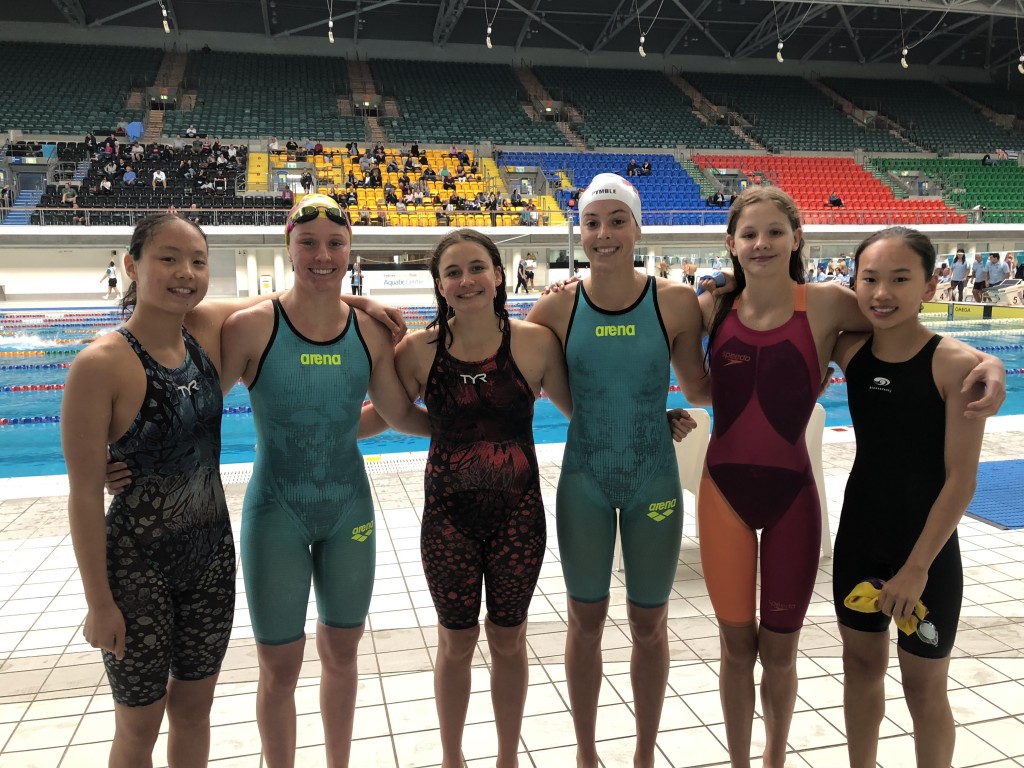 On Friday 11 May, the Pymble Ladies' College Swimming team broke records and swam their way to first place at the NSW All Schools Secondary Swimming Championships at Sydney Olympic Park Aquatic Centre. The girls ranked first overall at the event with their score of 256 points, 36 points clear of second place.
The following girls had stand-out performances in the pool.
Bella Zhang (Year 7)
Claudia Neale (Year 10)
Isabella Lee (Year 8) – best time in the Relay Sprint
Hayley Johnston (Year 7) – highest point scorer
Georgia Peregrina (Year 11)
Elizabeth Gan (Year 9) – broke the 50m Backstroke 15 Yrs & U girls record
Our Senior Freestyle Relay team (below) broke the record for this event.
Emma Rhall (Year 12)
Claudia Fydler (Year 11)
Georgia Peregrina
Eloise Riley (Year 12)
Eight Pymble girls are currently up for selection to represent NSW at the National All Schools event later in the year.
Jenna Coghill (Year 7)
Elizabeth Gan
Claudia Fydler
Isabella Lee
Claudia Neale
Georgia Peregrina
Isabella Riley (Year 11)
Hayley Johnston
"Congratulations to all the girls who had podium finishes and broke records. This is a testament to your hard work, dedication and love for the sport," said Coaching Director – Swimming, Leanne Speechley.