Pymble wins national da Vinci title
Wednesday 20 September, 2017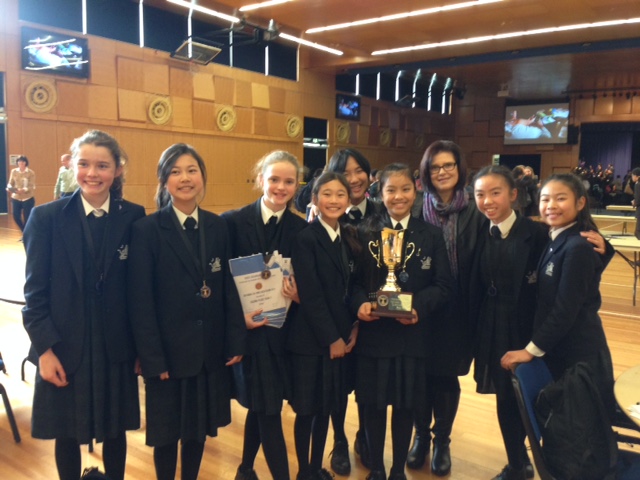 The annual da Vinci Decathlon is a challenging academic competition designed to stretch school students' creativity and problem-solving capabilities. Pymble girls have traditionally excelled in this event, and 2017 was no exception. Our five representative teams from Years 7 to 11 put in an outstanding effort, with our Year 11 team being named the Overall Year 11 Da Vinci Decathlon Champions for 2017. Pymble's Year 7 team went on to compete at the National da Vinci Decathlon, where they were announced Overall Champions.
"The 2017 teams who represented the College were exceptional in their team co-operation, spirit of good will and fair play," says Pymble's High Potential Learning Co-ordinator, Ms Tricia Allen. "They were exemplary in their manners and were wonderful ambassadors for the school."
Well done to all of our da Vinci Decathlon competitors.
What is the da Vinci Decathlon?
The da Vinci Decathlon challenges some of Australia's brightest young minds to test their skills in 10 disciplines: Engineering, Mathematics, Code Breaking, Art and Poetry, Science, English, Creative Producers, Cartography, Ideation and General Knowledge. Each eight-member team is required to work collaboratively and creatively to complete all the disciplines in the competition within a short space of time. The next Decathlon will be held in 2018.