Secondary School Athletics Carnival
Monday 10 August, 2020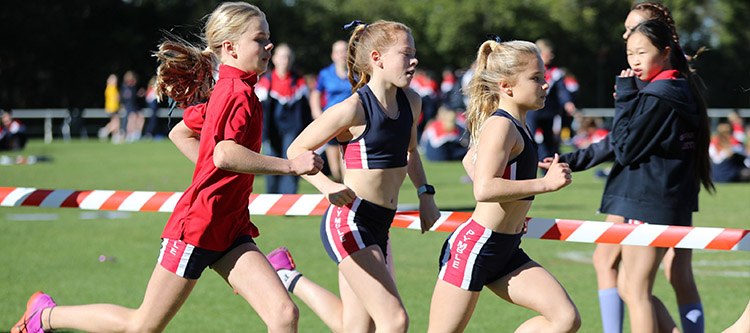 The Secondary School came together on Tuesday 4 August for the Athletics Carnival on our Main Oval – the first time that it has been held on our College oval since 2009. The format was quite different this year, as we strived to align with the restrictions presented to us by COVID-19! While Sydney Olympic Park Athletics Centre (SOPAC) would have missed our big, boisterous sea of red, white and blue, we were able to pack a lot more events into our program, boost House Spirit and decrease carbon emissions without an additional 30 buses congesting Ryde Road as they journey to and from Homebush. We were blessed with wonderful weather and enjoyed a day of great House rivalry, athletic prowess, friendly competition and fabulous music!
The Boarders and Day Girls relay was won by the Day Girls. The Champions of Champions race finished off the day and it was an exciting race to watch. Olivia Inkster (Year 10) won in a super-fast time of 12.30.
A huge shout-out to our Director of Sport Mr Greg Meagher and our Head of Sport Mrs Katie Edwards and the versatile Sports staff, who have managed every challenge that COVID-19 has sent their way!
Congratulations to all girls for Tuesday. The support and encouragement from everyone is what makes Pymble so special.