Student Leaders Announced
Friday 27 September, 2019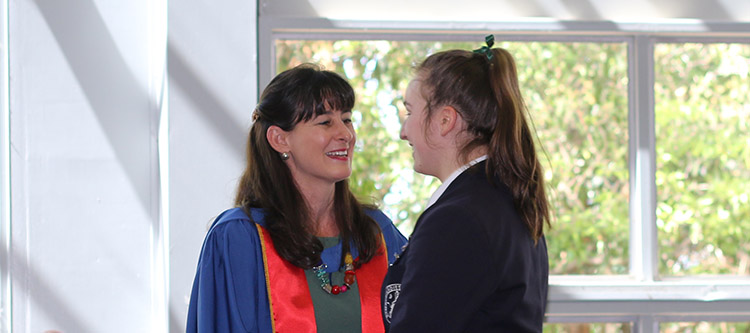 There was no shortage of hugs at the Student Leaders Announcement Assembly on Thursday 26 September which saw the new leaders for 2019 to 2020 announced.  It was an emotional passing of the baton from our current leaders to the Year 11 cohort, who were elected by their peers and teachers.
Congratulations to all the girls, including our new Head Prefect, Annabelle Richens and Deputy Head Prefect, Viveca Tang.
Following the footsteps of our previous Head Prefect, Onyi, Annabelle is a Boarder from Young. She is a talented young filmmaker who has recently had one of her films in the finals of Tropfest Jr. Our new Deputy Head Prefect, Viveca, is a gifted orator who has represented Pymble many times in Language Arts.
There were several new positions created including Captains of Performing Arts and the Environment.
Our best wishes to our new Student Leaders for 2019 to 2020. To view our new leaders, please click here.
A full list of Student Leaders, including Deputy House Captains, Sport and Activities Captains and Music Captains, will be available in Term 4.