Students Selected for NIDA and Griffin Theatre Company Programs
Friday 12 February, 2021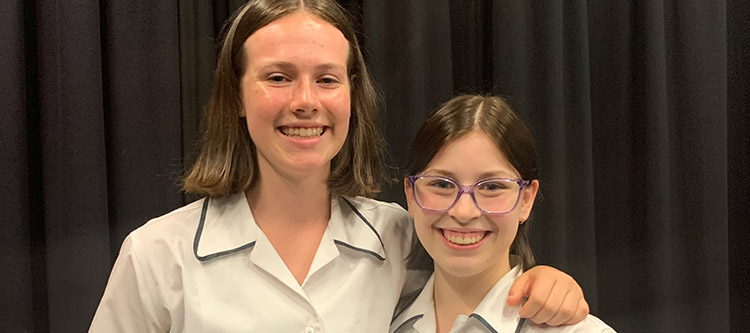 A huge congratulations to two of our Year 12 Drama students, Rose Tate and Annabel Johns!
Rose has been selected from students across NSW to be part of the National Institute of Dramatic Arts (NIDA) Young Actors Studio program. Rose will collaborate as part of an ensemble to devise original work and work with NIDA teachers and theatre guest industry professionals.
Annabel has been selected to be a Youth Ambassador for the Griffin Theatre Company. As part of this she will engage in workshops (directing, acting and writing), performance and work with theatre industry professionals. Annabel will also meet other theatre makers from other schools across NSW.
We are so proud of these theatre makers! Well done Rose and Annabel!