The Future is in Safe Hands
Monday 17 February, 2020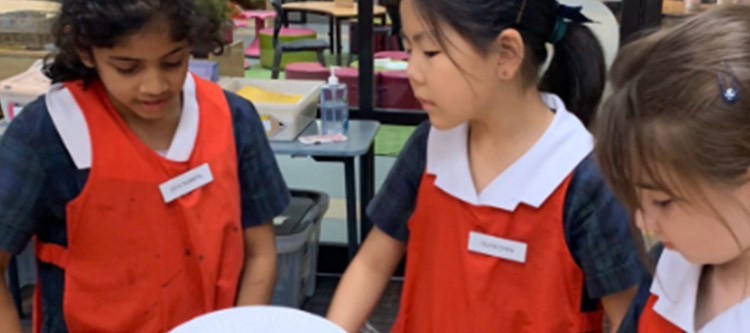 Early in Term 1, 2B became budding engineers as they participated in a wonderful STEM project-based investigation. With the recent media coverage of the extreme devastation being felt by Australian families and the Australian wildlife due to drought and bushfires, the students felt that they needed to help.
The girls were given the brief to design a sustainable drinking device for drought-affected farmers to use with their livestock. Their design was required to be suitable for both farming livestock and Australian native animals to share, to conserve water and to make the farmer's job easier. After being set their task, the girls were off and designing.
It was so wonderful to hear the negotiations occurring within the groups as they discussed various aspects of their devices and then tried to decipher what problems that they may face when trying to build their invention. Following two design sessions, it was time to build.
2B was very lucky to have Dr Sarah Loch, Pymble's Director of Research and Development and Dr Phil Lambert, an Educational Consultant from Phil Lambert Consulting, in the classroom on Building Day. The students used recycled materials to build their inventions and were able to explain the process along the way.
The skills displayed by all students during this STEM project were exceptional with the girls recognising that they needed to modify their original designs as they encountered problems. With amazing minds like these our future is in safe hands.