Towards 2020 update
Thursday 5 June, 2014
Pymble is now in its second year of implementing our strategic vision, Towards 2020 – Striving for the highest. Our four signposts of Personalised Education, People and Culture, Community and Sustainability guide us in the delivery of an education that is universally acknowledged for its outstanding quality providing exceptional opportunities for our girls and young women.
Personalised Education
Personalised Education is to know, guide, support and challenge individual learners as they progress through their education at Pymble. In order to strengthen our commitment to creating a personalised learning environment for each Pymble student we have reviewed the Kindergarten to Year 12 Pastoral Care Program allowing us to identify the key strengths and awareness of the current program to support the care and wellbeing of every student. The review enabled us to redefine how we support and guide every girl, addressing their emotional, spiritual and social needs. A new role of Head of Student Wellbeing was created to support the review and to implement the necessary changes.
In partnership with her classroom teacher or Pastoral Care teacher, every student from Kindergarten to Year 12 has established personal learning goals. Using the SMART (Specific, Measurable, Attainable, Relevance/Realistic, Timing). All students have developed at least one personal learning goal that they will work towards achieving throughout the first semester. These goals will be documented in her student diary and are accessible to teachers, parents and carers. The process of establishing learning goals allows us to know, support and guide each student. At the end of each term, girls will work with their respective teacher and their parent or carer to reflect on progress towards their goals.
In 2013 the College investigated various online student management and reporting systems to enable teachers to document, record and communicate the holistic journey of every student at Pymble. Components of this important online tool will be introduced over the next two years.
People and Culture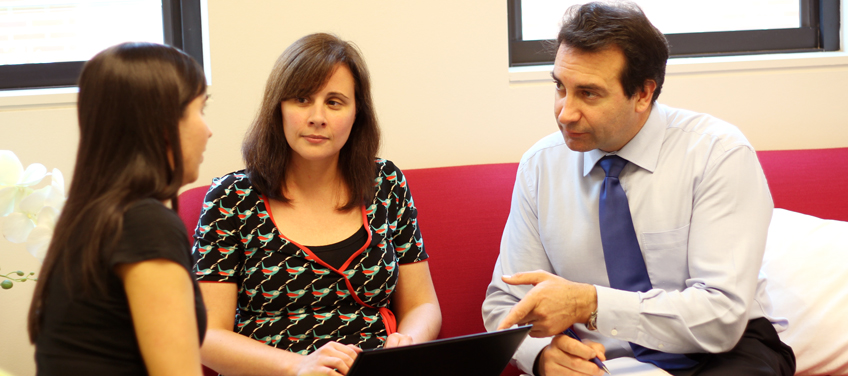 Under the signpost of People and Culture, we continue to invest in the professional learning and development of our staff and encourage a culture of reflective practice and continual improvement. The launch of the Pymble teaching and learning framework was an important step in ensuring a consistent Kindergarten to Year 12 approach to developing teachers' professional practice.
Our teaching and learning focus has continued to be collaborative and in introducing the Australian curriculum across the College, teachers have planned and developed transdisciplinary units of work, creating learning experiences that challenge students to question, be curious and apply their knowledge. In 2014 some aspects of the teaching and learning program will be delivered through a multi-staged virtual learning environment.
Professional learning teams are active in embedding innovative learning experiences in classroom practice. In 2013 we reviewed our recruitment of staff and developed a mentoring program for new teachers and for those seeking higher levels of accreditation to foster a culture that attracts and develops dynamic professionals.
Towards 2020 has provided the platform for staff to be involved in investigations, research, reviews, trials and implementation of strategic intents across the College.
Community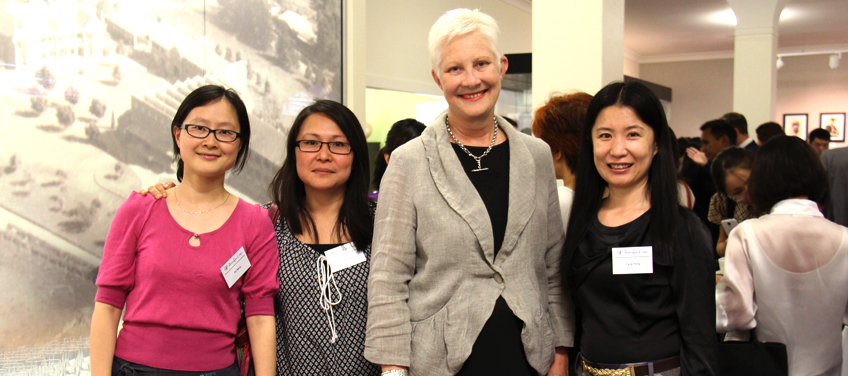 The establishment of the Development Office within the Community signpost has strengthened our local and global connections enabling all members of our community, past and present, to engage within the College. In 2014 we are strengthening our links with former students and current parents to provide mentoring, work experience and career advice for our current students. A Cultural Community Network (CCN) was launched earlier this year through an idea raised in the community consultation process in the development of Towards 2020. We recognise and celebrate the diversity that is uniquely Pymble and will continue to build networks and support structures to further engage and connect with our wider community.
Within the College, the interdependence between the five schools (Preparatory, Junior, Middle, Upper and Senior) continues to grow; supporting learning experiences, peer support and service opportunities. In 2013 our senior girls participated in numerous Preparatory and Junior Schools' learning experience both within and out of the classroom. Parents from the Preparatory and Junior Schools were trained to support the literacy program and were welcomed into classrooms to support the guided reading program and windows into learning experience.
From 2013, all graduating students will automatically become members of our Ex-Students' Union (ESU). To strengthen our connection with ex-students, the Development Office is updating the ex-student database, has developed an electronic newsletter and established active social media networks through Facebook, Twitter and LinkedIn.
Sustainability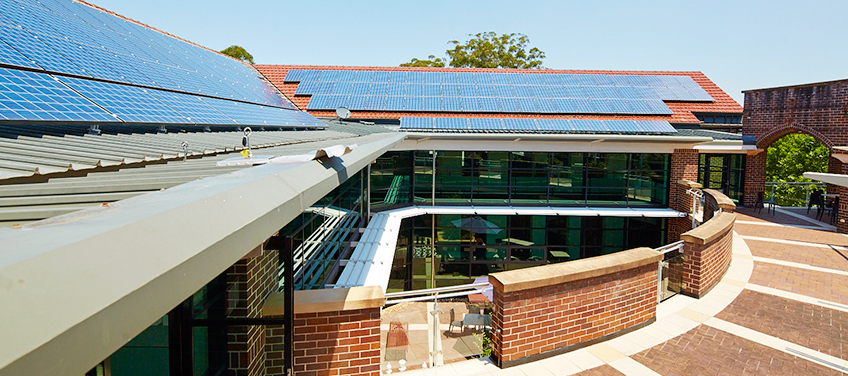 All current sustainability activities have been mapped across the College and an Environment and Sustainability Committee representing all stakeholders is creating a School Environment Management Plan.
We will continue to invest in infrastructure and behavioural initiatives to reduce the College's carbon footprint.
In alignment with our commitment to strengthen and expand our connections to broaden the social awareness opportunities we offer our students, we have developed partnerships and provided opportunities for exchanges in disadvantaged and remote regions of Australia and the world. Pymble students continue to engage in community service activities locally, across the State and internationally. These experiences empower our students to develop the awareness, compassion and leadership skills they need to make a difference in their local and global communities.
Our teaching staff have also contributed to the wider community participating in the National Partnerships Teacher Quality Program mentoring teachers across the State in disadvantaged schools.