Vicki Waters named as Telsta awards finalist
Monday 23 September, 2013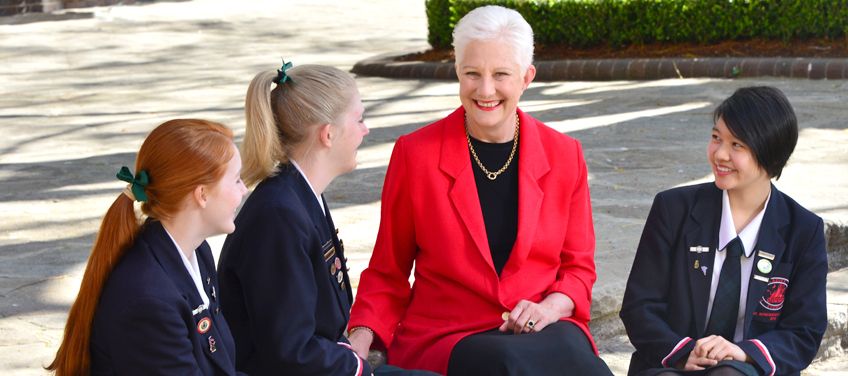 We are very proud to announce that Pymble Ladies' College Principal, Vicki Waters, has been named as a finalist in the 2013 Telstra New South Wales Business Women's Awards under the Community and Government Award category.
Vicki commenced in her role as Pymble College Principal in October 2007 and since then has introduced a 21st century learning culture and transformed the structure of the College into five schools (Preparatory, Junior, Middle, Upper and Senior Schools) providing a more personalised education for our students and increased leadership opportunities.
Vicki is one of five finalists in the NSW Community and Goverment Award category and one of seventeen finalists from NSW.
The Telstra Business Women's Award recognise significant achievements of business women across Australia. The Awards have been conducted for 19 years and attract nominations from a wide range of industries and backgrounds. The Community and Government Award is open to employees in government departments, statutory bodies or not-for-profit organisations.
Winners of the 2013 Telstra New South Wales Business Women's Awards will be announced on Friday 18 October, with NSW winners proceeding to the national finals held in Melbourne on Thursday 14 November.